Srixon 2019 Z-STAR Golf Balls
Pure White / 4 for 3 / Free Personalisation
Product code: 295098
£159.96 Saving £54.99£104.97
Earn 262 loyalty points worth £2.62
In stock and will ship in 14 days
Product Highlights
Now in its sixth generation, the Srixon Z-STAR provides maximum greenside spin for unmatched control and stopping power, while also being longer than other mid-compression tour balls. Its premium... Read more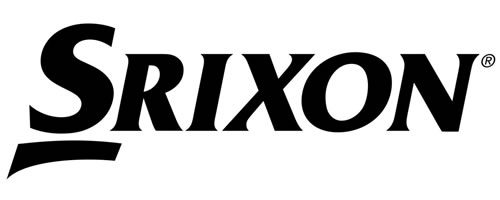 Approved Retailer
Delivery & Returns
Billing Terms
How can I pay for my order?
We offer our international online shoppers a seamless localised experience tailored to your preferences. Available payment methods will vary during the checkout process according to what is supported in your country.
Billing Terms
Loyalty Points
Earn 262 loyalty points worth £2.62
When you buy this product 262 Loyalty Points will be added to your account after the 30-day returns window has elapsed. Loyalty Points are accrued on every order and can be spent on any item at any time during the checkout.
Loyalty Points
Product Details
Now in its sixth generation, the Srixon Z-STAR provides maximum greenside spin for unmatched control and stopping power, while also being longer than other mid-compression tour balls. Its premium three-piece construction gives skilled player complete tour performance, tee to green.
FastLayer Core
The new FastLayer Core is soft in the center and gradually becomes firm around its edge, providing high-speed players exceptional feel and tremendous ball speed for maximum distance.

4th Generation Spin Skin with SeRM
A new urethane coating with flexible molecular bonds that dig deep into wedge and iron grooves, maximizing spin for more control and more stopping power.

338 Speed Dimple Pattern
Offering less drag and more lift, the 338 Speed Dimple Pattern boosts overall distance and flies straight, even in the toughest wind conditions.
Content
Minimum order quantity is 4 dozen
Maximum order quantity 8 doz per text order
Standard font in either Red, Blue, Green or Black
Maximum of 45 Characters across 3 lines
Capital letters only
Single pole, TEXT only personalisation (no symbols). No solitary signs/symbols/letters/numbers
Brand names (including sports clubs) prohibited
Srixon reserves the right to refuse the printing of a message if deemed inappropriate in any way
Only text orders which are deemed genuine and in line with the promotion will be processed
Available on Z-Star XV, Z-Star, AD333 Tour, AD333, Soft Feel, Soft Feel Lady (White) and Ultisoft