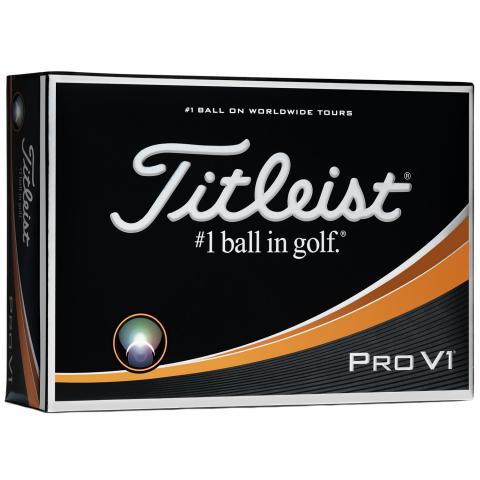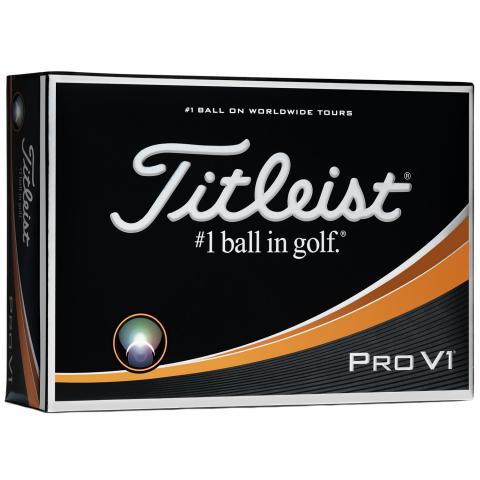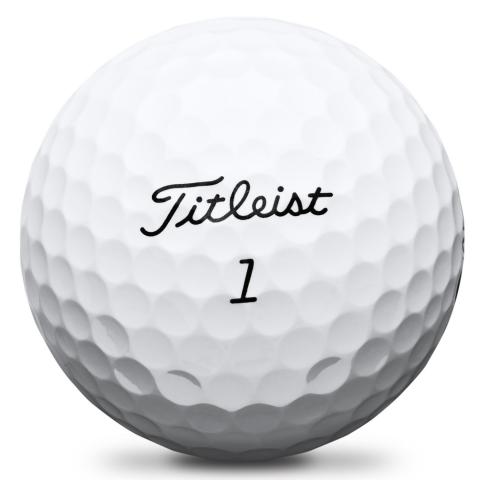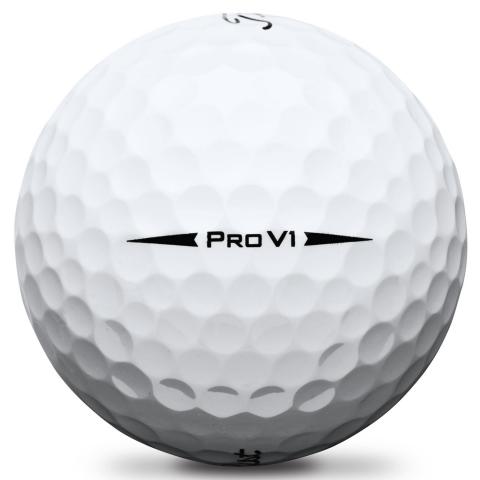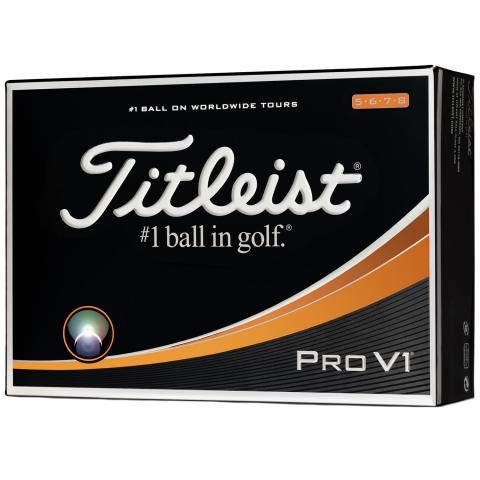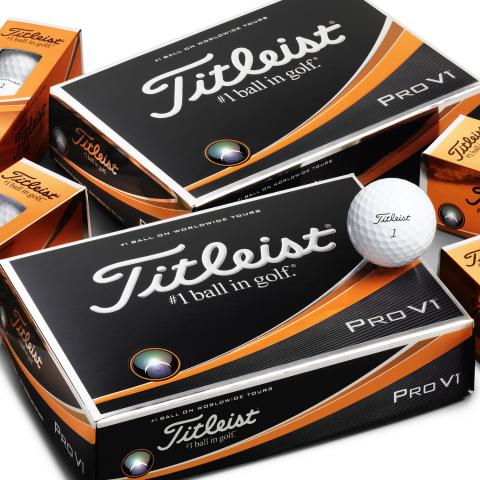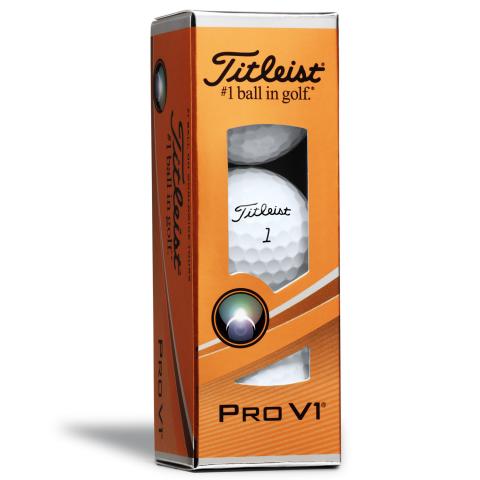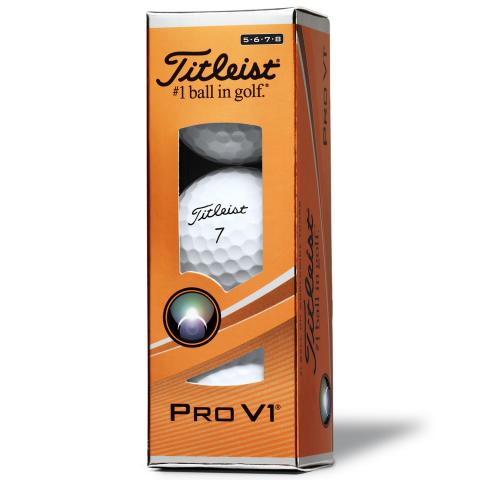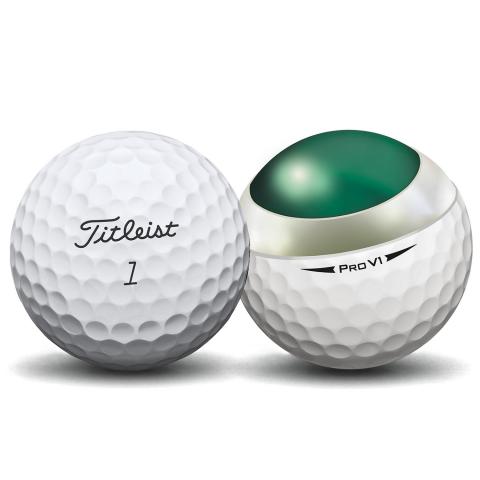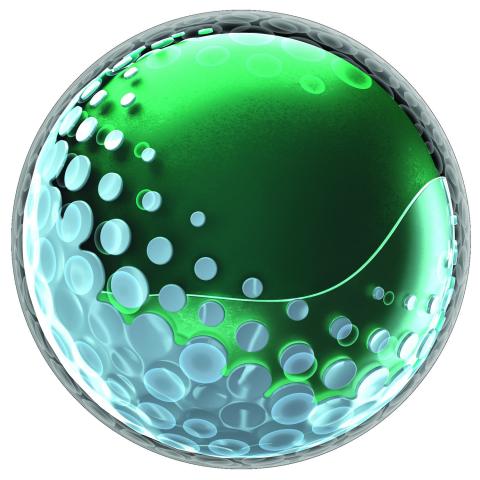 Titleist Pro V1 Golf Balls
White / Dozen
Product code: 14589
£51.99 Saving £17.00£34.99
2 for £34.50 each | 3 or more for £34.00 each
x2 Loyalty Points Earn 175 loyalty points worth £1.75
In stock with Next Day Delivery available
Christmas Delivery & Extended Returns
Product Highlights
Newest, latest version of the Number 1 Ball in Golf Available in both Standard (1,2,3,4) and High (5,6,7,8) numbers Three-piece, 352 tetrahedral dimple pattern for a penetrating... Read more
Approved Retailer
Billing Terms
How can I pay for my order?
We offer our international online shoppers a seamless localised experience tailored to your preferences. Available payment methods will vary during the checkout process according to what is supported in your country.
Billing Terms
Loyalty Points
Product Details
Newest, latest version of the Number 1 Ball in Golf
Available in both Standard (1,2,3,4) and High (5,6,7,8) numbers
Three-piece, 352 tetrahedral dimple pattern for a penetrating trajectory
Pro V1 offers exceptional distance and long lasting durabiliy
Reformulated urethane cover for more control and feel than ever before
Drop-and-Stop greenside control with extraordinary distance
Pro V1 has been designed for golfers of all skill levels
Content
The new Titleist Pro V1 Golf Balls deliver extraordinary distance and consistent flight. Plus there is now more short game control than ever before. This is down to the even softer feel and long lasting durability.

The Titleist Pro V1 golf balls feature a new, patented Urethane cover that delivers more short game spin and control and a softer feel. The softer, reformulated cover system improves feel and sound through every club in the bag, providing golfers with the confidence and performance to hit longer and closer to the hole. The three-piece, 352 tetrahedral dimple design creates a soft compression allowing you to feel every shot and gain the control you need.

Choosing Between Pro V1 and Pro V1x
- The Pro V has a softer feel, slightly more long game spin and a more penetrating trajectory for a shallower angle of descent for more roll than the Pro V1x. Pro V1 is a three-piece 352 dimple design.
- The Pro V1x has a slightly firmer feel and lower long game spin which launches higher with a steeper angle of descent than the Pro V1. Pro V1x is a four-piece 328 dimple design.

Tour Usage
It is well known that the Pro V1 and Pro V1x are the most used ball on tour. Players using these balls include Adam Scott, Ian Poulter, Hunter Mahan, Marc Leishman, Bill Haas, Brendon Todd, Jamie Donaldson, Jordan Spieth, Bubba Watson and Padraig Harrington.

What The Tour Players Have To Say
Bubba Watson - "I first tried the new ball two weeks prior to going to China. I loved it and put it in play right away. It has all the great qualities of the previous generation ball with improved feel around the greens, which is exceptional. It even goes a little further for me off the tee."

Ian Poulter - "The new ball gives me a softer feel and better performance around the greens. I'm able to execute all the shots and the ball feels great. I also picked up some ball speed with the driver during testing, so I'm getting more out of it off the tee."

Hunter Mahan - "The new ball feels great. It has the performance and flight characteristics I'm looking for will all my full shots, and I've picked up more spin on my 30-40 yard pitch shots. Overall, I'm getting better performance into and around the greens, and still have the flight, trajectory and control i need on full shots."