Mizuno T20 Golf Wedge Blue Ion
Mens / Right Handed
Product code: 247781
£159.99 Saving £20.99£139.00
Earn 348 loyalty points worth £3.48
In stock and will ship in 7 days
Delivery & Returns
Product Highlights
The precision and feel of Mizuno's Grain Flow Forged HD process suits the manufacture of wedges like no other. Perfected for over 50 years at one factory in Hiroshima, Japan – Mizuno's forging... Read more
Approved Retailer
Billing Terms
How can I pay for my order?
We offer our international online shoppers a seamless localised experience tailored to your preferences. Available payment methods will vary during the checkout process according to what is supported in your country.
Billing Terms
Loyalty Points
Earn 348 loyalty points worth £3.48
When you buy this product 348 Loyalty Points will be added to your account after the 30-day returns window has elapsed. Loyalty Points are accrued on every order and can be spent on any item at any time during the checkout.
Loyalty Points
Product Details
The precision and feel of Mizuno's Grain Flow Forged HD process suits the manufacture of wedges like no other. Perfected for over 50 years at one factory in Hiroshima, Japan – Mizuno's forging expertise is revered for its consistency of manufacture, distance control and incredible feedback. A reputation most commonly associated with Mizuno irons – but with even more payback in the wedges where touch and feel are most critical.

MAINTAIN BACKSPIN IN WET CONDITIONS
New HYDROFLOW MICRO GROOVES for 2019 are vertically etched to release moisture and maintain spin in damp conditions.

PREDICTABLE SHOTMAKING
After Grain Flow Forging every head is mechanically milled to the highest possible tolerances – ensuring a perfectly flat face and consistent spin.

CLASSIC TEARDROP FLOW
Profile flows from a defined teardrop 46 degree pitching wedge for full shots, through to a more rounded 60 degree for versatility around the green.

SPIN WEIGHTED
Weight placed high, discreetly within a tapered blade for increased spin and vertical stability from off centre strikes.

PRECISE CNC MILLED GROOVES
Born infused 1025 billets are more durable for longer lasting grooves and spin you can trust. T20's higher lofted wedges carry a wider shallower groove for the partial shots played around the green. Alternatively, our lower lofted options have the deeper, narrower groove more suited to full shots. All precision milled for predictable, consistent spin.

THREE FINISH OPTIONS
Choose from 2 plated finishes – (Satin Chrome & Blue ION) or Raw and ready to rust.
Specification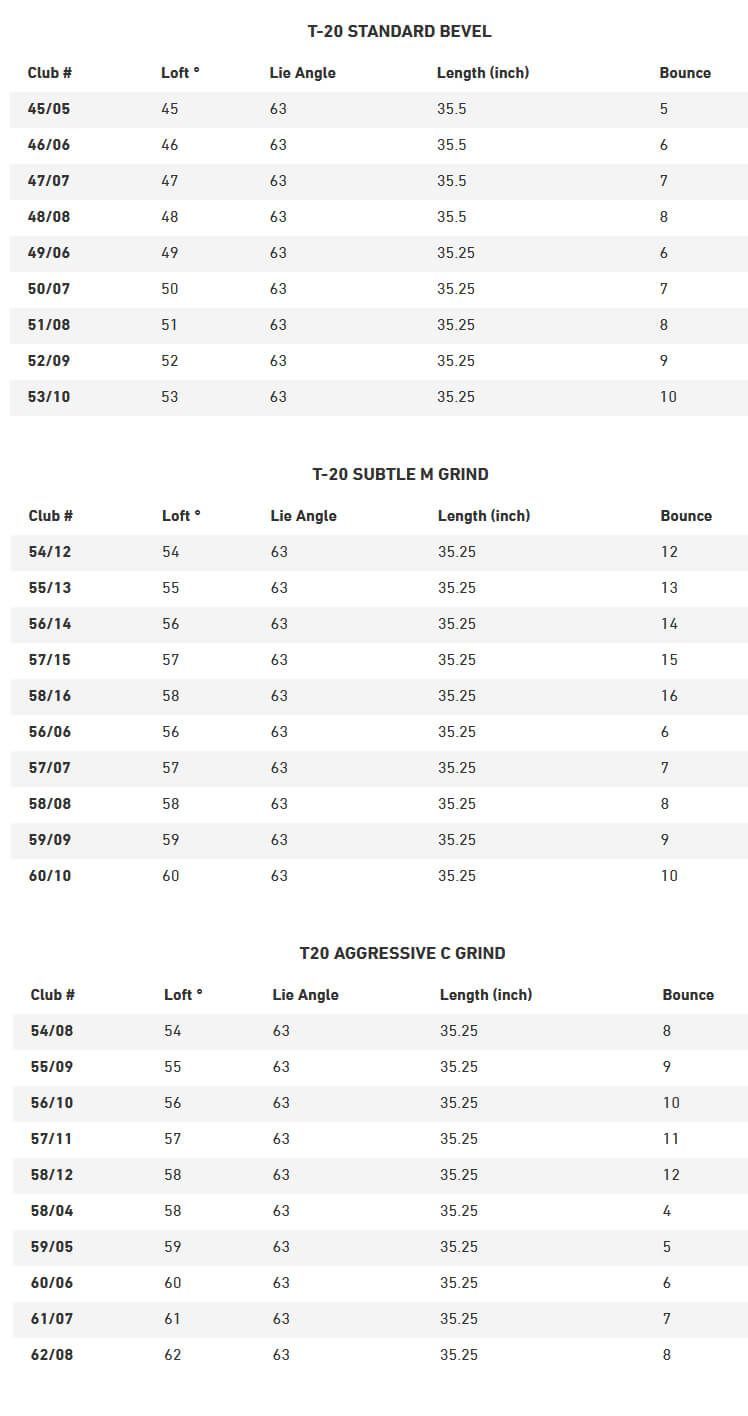 Shafts

Grips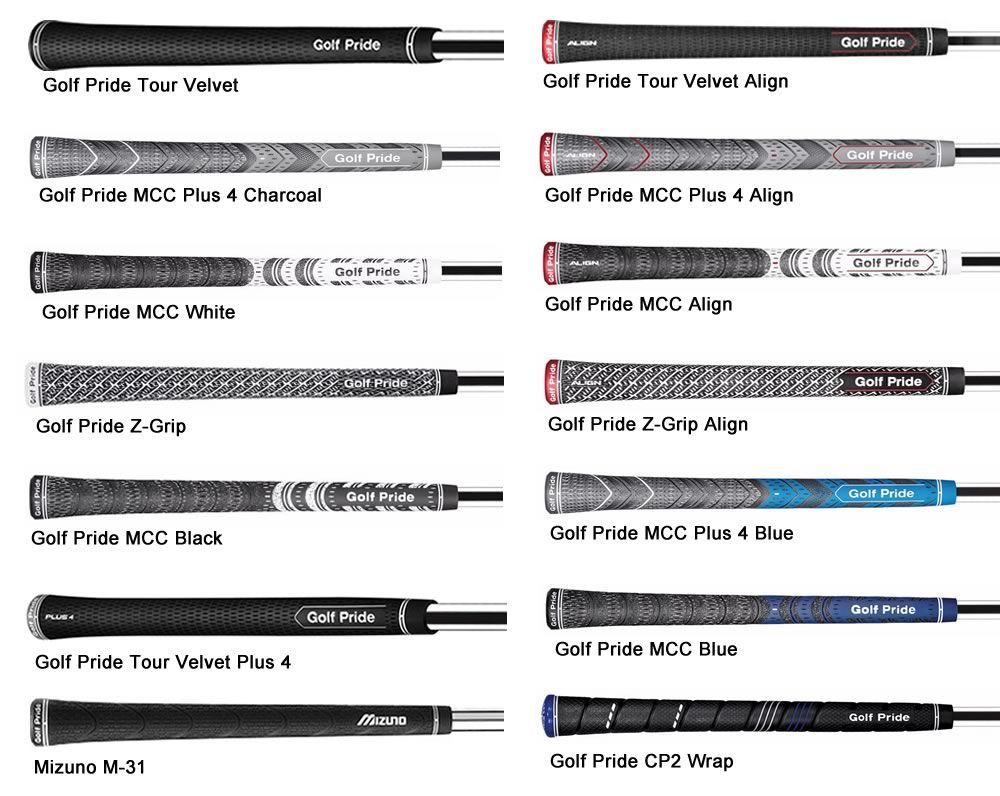 Custom Fit
At Scottsdale Golf, we like to pride ourselves on offering golfers from all across the world the biggest selection of custom fit options in their new golf equipment.

Standard Options
We offer the standard options from each manufacturer, with the standard specification set-up.

Custom Fit
New golf clubs can very easily be built to suit your individual game. Simply choose your options from the drop-down menus on this product page and the manufacturer will build the golf clubs for you to the exact specification.

What can be changed on my new clubs?
On most golf clubs, you can change the following things:
- Loft
- Lie
- Length
- Shaft
- Shaft Flex
- Shaft Weight
- Grip
- Grip Size

What does Custom Fitting cost?
In many cases, there is no charge. Some manufacturers charge an upcharge for certain shafts or grips but there are many options that don't cost a penny more than the standard set.

Do Custom Fit sets take longer to be delivered?
Yes. As the golf clubs will be built by the manufacturer specifically for you, they may take up to 10-14 working days to be delivered. As soon as we receive them, we will send them on a next day delivery service and email you to let you know they are on the way.

Is there anyone that can help me?
Of course. If you need any advice on custom fit options, please call or email our Golf Professionals. We have people here who are trained in exactly this area so they can talk you through a different shaft of grip. Whatever you need, we are here to help. You can reach us on 0161 969 4644 or at pro@scottsdalegolf.co.uk.
Buy this

and qualify for these Special Offers

*Excludes items already on sale or discounted