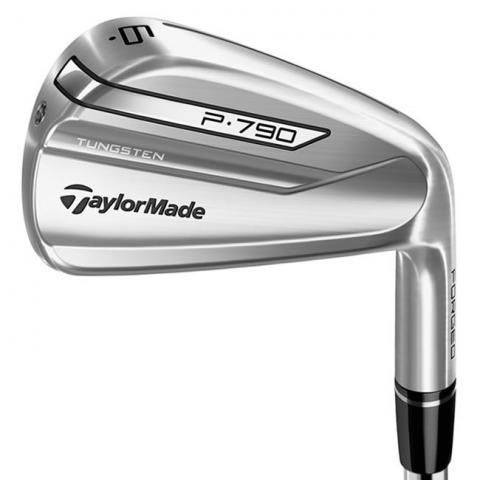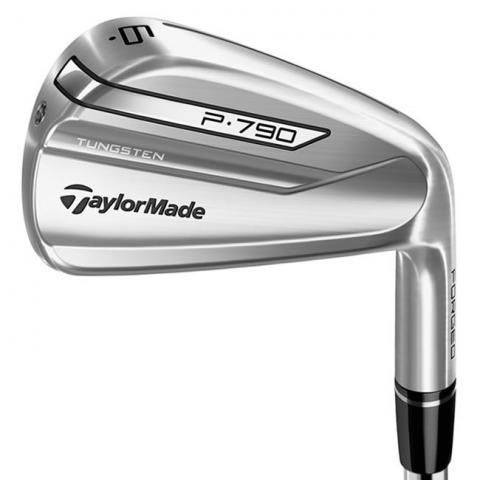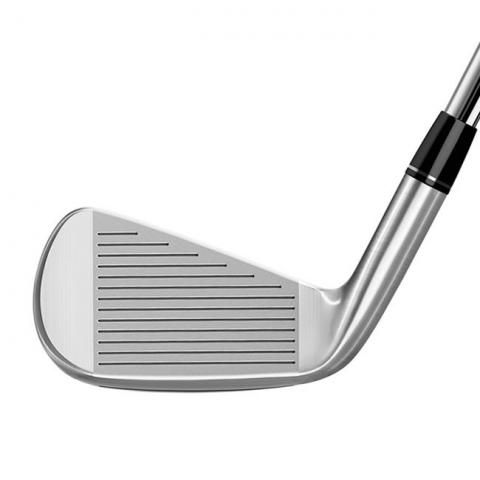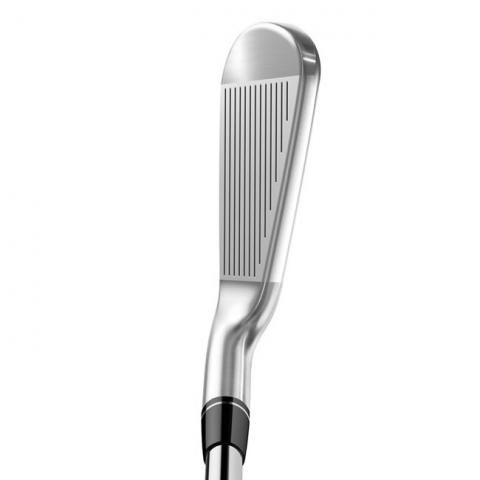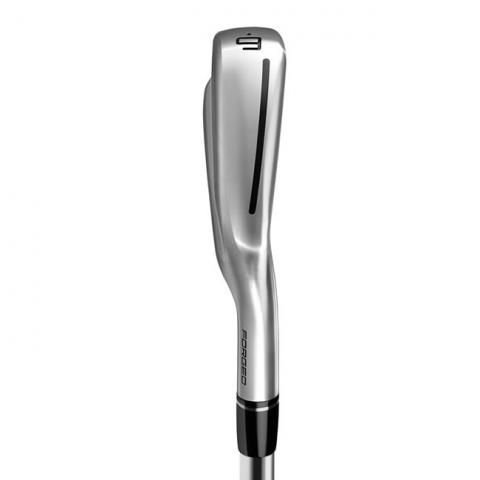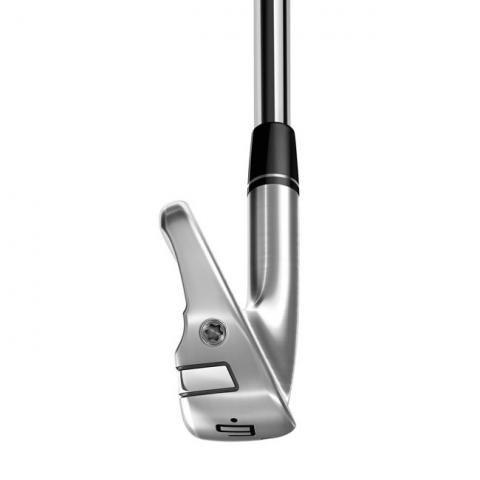 TaylorMade P790 Golf Irons Steel
Mens / Right Handed
Product code: 63594
£879.00 Saving £99.00£780.00
BUY AND SAVE WITH SPECIAL OFFERS
Earn 1950 loyalty points worth £19.50
In stock with Next Day Delivery available
Product Highlights
TaylorMade P790 Golf Irons have been designed to offer a combination not usually seen in golf irons. Forged irons that go a mile! The incredible look of these irons behind the ball is matched... Read more
Approved Retailer
Delivery & Returns
Billing Terms
How can I pay for my order?
We offer our international online shoppers a seamless localised experience tailored to your preferences. Available payment methods will vary during the checkout process according to what is supported in your country.
Billing Terms
Loyalty Points
Earn 1950 loyalty points worth £19.50
When you buy this product 1950 Loyalty Points will be added to your account after the 30-day returns window has elapsed. Loyalty Points are accrued on every order and can be spent on any item at any time during the checkout.
Loyalty Points
Buy this

and qualify for these Special Offers
Product Details
TaylorMade P790 Golf Irons have been designed to offer a combination not usually seen in golf irons. Forged irons that go a mile! The incredible look of these irons behind the ball is matched only the power that they generate. As TaylorMade put it - "this beauty is a beast!"

As long as game improving golf clubs have been made, there has always been a trade off. Generally speaking, the better looking clubs are harder to hit. With P790, TaylorMade's engineers have answered the challenge of creating a forged iron that delivers remarkable distance as well as enhanced playability and feel - and they have made it in a package that looks great behind the ball.

The secret is the hollow cavity which features SpeedFoam Technology. This serves 2 purposes. 1) it generates huge ball speeds for more distance right through the bag and 2) it gives the player an incredible sound and feel aty impact. Both of these features will make golf a lot easier for a lot of players.

The addition of the new wrapped face construction creates a cut-thru Speed Pocket on the sole. This is where the extra forgiveness comes in. It is these type of technological breakthroughs that have seen TaylorMade be at the forefront of golf iron design in the last few years. The extra flexibility that the Speed Pocket gives the P790 irons is part of the reason that they hit the ball so far.

Added the SpeedFoam and the Speed Pocket, the P790 has one of the thinnest faces on the market. It's not just in the middle of the club where this feature is prevalent. The P790 have been designed so that even on poorer strikes, golfers will still benefit from extra distance. The 1.75mm face with TaylorMade's Inverted Cone Technology allows strikes from heel to toe, as well as shots struck low down on the clubface to benefit from huge distance.

Finally, the TaylorMade P790 golf irons have metal-injection-molded (MIM) tungsten weighting inserted for precise centre of gravity (CG) placement and higher moment of inertia (MOI).
SpeedFoam Technology:
Injected into the club head, provides huge ball speeds and gives the user incredible feel and sound off the clubface.

Wrapped Face Construction:
A cut-thru Speed Pocket on the sole with extreme flexibility. Allows players to benefit from huge levels of forgiveness even on shots that are mis-hit in the heel or toe or very low down on the clubface.

Ultra Thin Inverted Cone Face:
Offers reduced face thickness to further increase flexibility at the edges of the clubface.

Tungsten Weighting:
Strategically placed internal metal-injection-moulded (MIM) tungsten weighting allowed TaylorMade engineers to put the CG exactly where they needed it and to give the users of P790 irons higher moment of inertia (MOI) on each shot.
Custom Fit
At Scottsdale Golf, we like to pride ourselves on offering golfers from all across the world the biggest selection of custom fit options in their new golf equipment.

Standard Options
We offer the standard options from each manufacturer, with the standard specification set-up.

Custom Fit
New golf clubs can very easily be built to suit your individual game. Simply choose your options from the drop-down menus on this product page and the manufacturer will build the golf clubs for you to the exact specification.

What can be changed on my new clubs?
On most golf clubs, you can change the following things:
- Loft
- Lie
- Length
- Shaft
- Shaft Flex
- Shaft Weight
- Grip
- Grip Size

What does Custom Fitting cost?
In many cases, there is no charge. Some manufacturers charge an upcharge for certain shafts or grips but there are many options that don't cost a penny more than the standard set.

Do Custom Fit sets take longer to be delivered?
Yes. As the golf clubs will be built by the manufacturer specifically for you, they may take up to 10-14 working days to be delivered. As soon as we receive them, we will send them on a next day delivery service and email you to let you know they are on the way.

Is there anyone that can help me?
Of course. If you need any advice on custom fit options, please call or email our Golf Professionals. We have people here who are trained in exactly this area so they can talk you through a different shaft of grip. Whatever you need, we are here to help. You can reach us on 0161 969 4644 or at pro@scottsdalegolf.co.uk.