Please note that the colour of the mesh on the knuckle area varies from glove to glove. If you require a specific colour, please let us know and will do our best to help.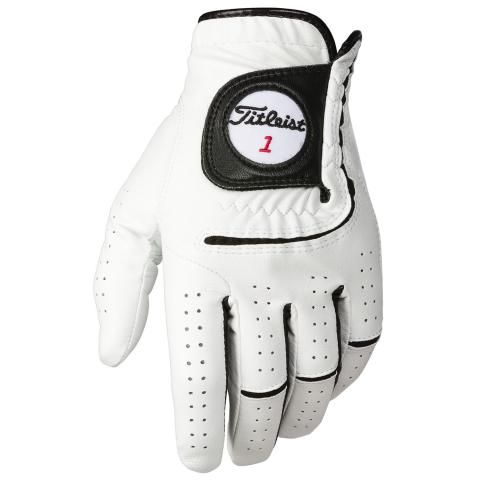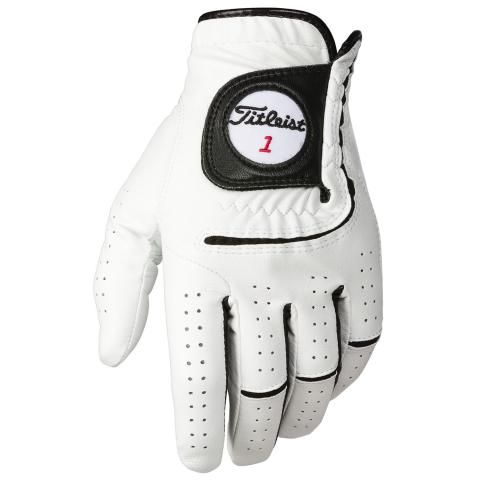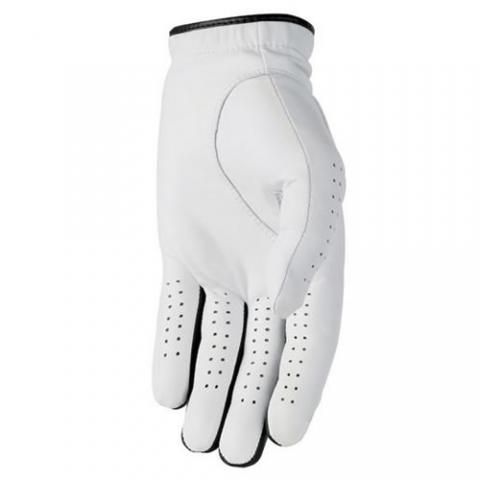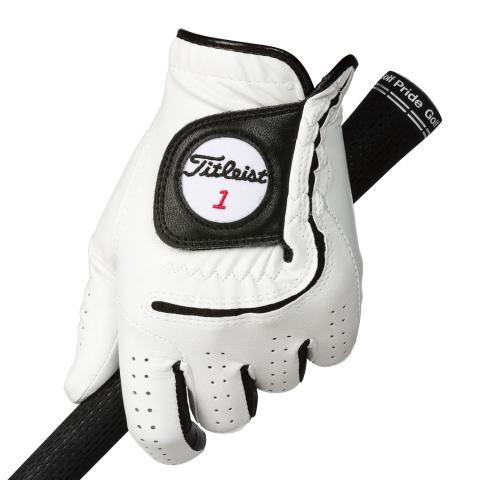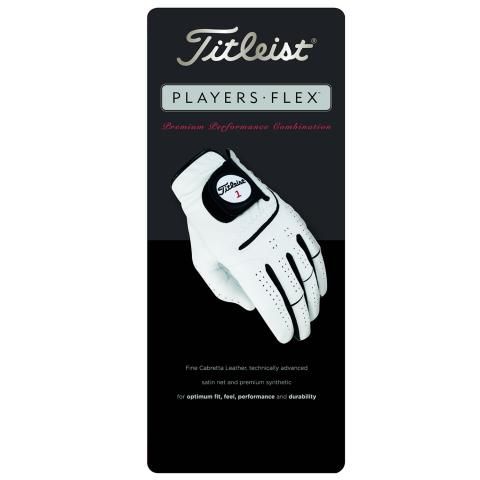 Titleist Players-Flex Golf Glove
Right or Left Handed Golfer / White
Product code: 33863
£18.99 Saving £5.00£13.99
2 or more for £13.00 each
Earn 35 loyalty points worth £0.35 when you buy this
In stock with Next Day Delivery available
Product Highlights
Premium Cabretta leather golf glove offering a soft, comfortable feel Leather like synthetic material of the back of the glove for extra durability Satin net panels across the back of the hand... Read more
Approved Retailer
Delivery & Returns
Interest Free Finance
From only £1.17/month. Choose Pay by Finance at checkout.
Available on all orders over £250
6, 9 or 12 months Interest Free | 24 or 36 months Low Interest
Zero deposit required and super-simple online application
Available for UK customers only
Price Match Promise
We're constantly monitoring our prices to make sure that we're competitive. We will match any online price from an authorised internet retailer. Items have to be the same model, colour and size and be in stock to qualify.
Price Match Promise
Product Details
Premium Cabretta leather golf glove offering a soft, comfortable feel
Leather like synthetic material of the back of the glove for extra durability
Satin net panels across the back of the hand for comfort and breathability
Ventilation holes on fingers, thumb and knuckles for extra comfort
Velcro closure with the classic embroidered Titleist Tour logo
Content
Premium Cabretta Leather
- Offers soft, comfortable feel
- Resists rain and perspiration to dry soft and retain gripping properties
- Provides durability and excellent fit

Leather-like Synthetic
- Flexibility, breathability and durability with a true leather-like look and feel on the back of the glove

Angled Tab Closure
- Enhanced comfort across the back of the hand

Flexible, Breathable and Durable
- Satin net panels across the back of the hand and knuckles provide enhanced flexibility
- Breathability as the hand flexes

Comfort Cuff
- Nylon spandex combination provides comfort and durability to the wrist area

Sewing Construction and Seam Placement
- Precisely placed seams do not interfere with grip

Satin Reinforcement at Cuff and Thumb
- Improves tear strength

Manufacturing Process
- Crafted in our own Thailand facility to ensure premium quality, fit and consistency