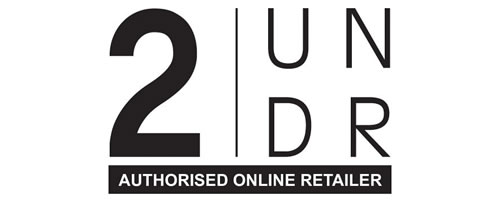 Approved Retailer
2UNDR Swing Shift 3 Inch Trunk Boxer Shorts
Ice Camo
Product code: 110164 MPN: R.059 Read More Information
Product Available Soon
This product is yet to be released. Don't worry, it's on the way! As soon as it's available we'll have it on the site for you to buy. If you need any information in the meantime, please contact us and we'll be happy to help.
Product Details
Total reinvention of men's boxers shorts. Total comfort for any activity
Shorter length boxer shorts with signature waistband and fly opening
Trademark Joey Pouch offers perfect fit, prevents unwanted skin contact
2UNDR signature fabric ensures incredible and instant, heavenly soft feel
Swing Shift caresses the skin with finest fibre in signature modal fabric
Material resists shrinkage. Less likely to fade or pill as a result of friction
Fabric rejects hard water deposits, stays soft through repeated washes
Content
"Boxer shorts are all the same, why are these any different?"
Pay attention. We will tell you! This is no normal underwear range. It will change your perceptions of men's boxer shorts. It would be very easy to think "boxer shorts are all the same, why would this be any different?" 2UNDR is definitely not underwear as you know it.

The Joey Pouch™
The key behind the success of 2UNDR boxer shorts. This is a soft and comfortable environment for your most valuable assets. Constructed with premium fabrics, the pouch delivers the perfect fit while preventing unwanted skin contact.

Keep It Fly
An essential element of all 2UNDR garments. No need to drop your pants in the men's. The fly allows for increased air flow to your nether regions and provides in-your-pants air conditioning.

2UNDR Stitching
Provides the highest quality finish with a seamless look and feel. 2UNDR's flatlocked stitching and construction seams are intelligently designed to avoid potential rub zones.

The No-Drip-Tip
Moisture control layer is designed to wick away unwanted wetness for a faster drying garment that provides a soft, cool, and dry feeling each and every time.

The Fabric - SWING SHIFT
Swing Shift garments use an unique blend of 95% Modal and 5% Spandex for the best fit and feel. Modal is a type of Rayon that is smooth, soft and breathes extremely well. The blend is formulated to be cool to the touch, absorbent and similar in texture to Silk or Cotton. Unlike Cotton, however, it is resistant to shrinkage and less likely to fade or pill from friction. The smoothness of the fabric also rejects hard water deposits, allowing it to stay soft through repeated wash cycles.

The Band - show your love for 2UNDR
A good band can make all the difference. 2UNDR uses the highest quality yarn in all roll-resistant waistbands. The comfort is undeniably soft and reinforced, to guarantee flexibility and feel.

ColdSkin by Garmatex
This is a high performance thermal reduction fabric that promotes extra cooling where excess heat builds up. This can reduce the body temperature by 3 to 6 degrees, a particularly useful feature in boxer shorts.
The technology used in ColdSkin creates a high performance fabric that can absorb a certain amount of heat from key areas and dissipate it to the outer atmosphere. The combination of the fast drying microfiber filaments and the 100% all natural mineral embedded within the filaments helps the body's own natural air conditioning system regulate these key heat sensitive zones.

About 2UNDR Boxer Shorts
The vision of 2UNDR was simple. They wanted create a high performance men's athletic underwear line, with the versatility of everyday use. Using the most advanced construction techniques and materials, the 2UNDR range provides more support than a standard brief with the best fit, comfort and style man has ever experienced. Taking inspiration from the kangaroo-pouch, 2UNDR features the unique and revolutionary Joey Pouch to separate a man's most valuable assets from bodily contact to reduce unwanted skin-on-skin contact, providing less chafing, more control and an altogether more luxurious feel. The innovative design also delivers improved airflow keeping you cool when involved in strenuous activity or simply going about a busy day.

Returns
Due to the nature of the product, we are unable to accept returns on 2UNDR boxer shorts.

Size