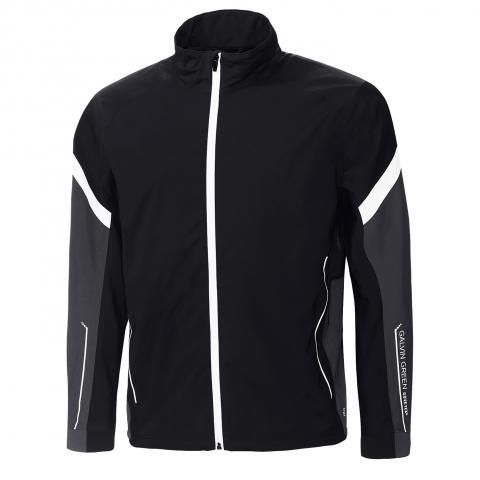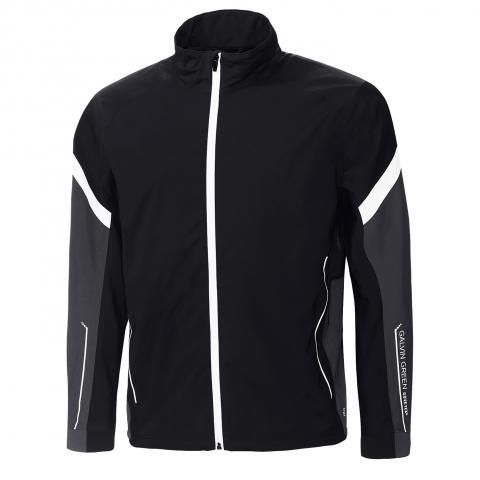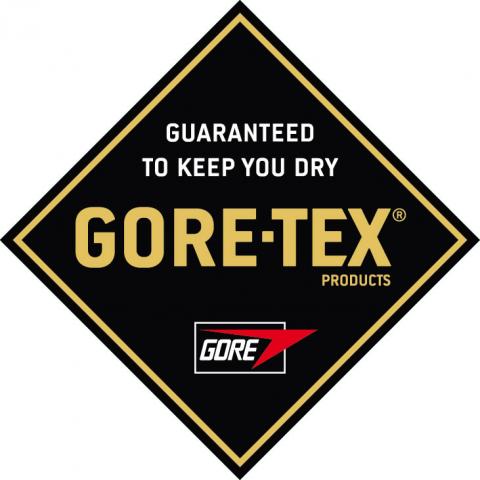 Galvin Green Allen Gore-Tex Waterproof Golf Jacket
Black/Iron Grey/White
Product code: 452320 MPN: G7701 71
£279.95 Saving £112.28£167.67
Earn 419 loyalty points worth £4.19 when you buy this
Product Highlights
Light weight mesh lining Cuffs with unique rain channel Adjustable chest width Pocket on back w zipper closing Two inner pockets w zipper closing Adjustable waist width Repositioned side... Read more
Approved Retailer
Delivery & Returns
Interest Free Finance
From only £13.97/month. Choose Pay by Finance at checkout.
Available on all orders over £250
6, 9 or 12 months Interest Free | 24 or 36 months Low Interest
Zero deposit required and super-simple online application
Available for UK customers only
Price Match Promise
We're constantly monitoring our prices to make sure that we're competitive. We will match any online price from an authorised internet retailer. Items have to be the same model, colour and size and be in stock to qualify.
Price Match Promise
Product Details
Light weight mesh lining
Cuffs with unique rain channel
Adjustable chest width
Pocket on back w zipper closing
Two inner pockets w zipper closing
Adjustable waist width
Repositioned side seam for optimum comfort and fit
Spring loaded zipper puller
Water repellent zippers
Content
The ultimate full-zip waterproof golf jacket. A combination of GORE-TEX® Stretch fabric and non-stretch material provides maximum flexibility in the golf swing, while resisting abrasion on bag-carrying shoulders. Excellent breathability and special features such as water repellent zippers, rain channels at sleeve ends, plus adjustable chest width and bottom edge. It incorporates 18 metres of seam tape to keep water out, as well as a mesh lining for greater comfort and two inside pockets. Trade mark branding appears on the left arm and back of the collar.
Technology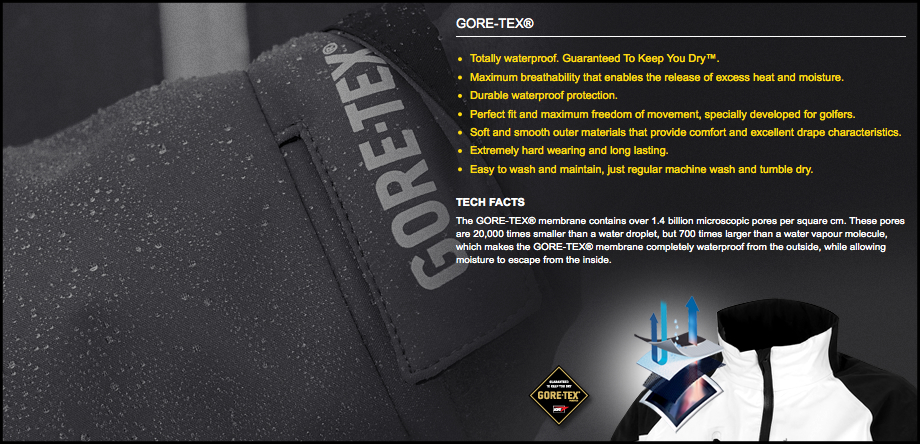 Goretex
About Gore-Tex and why it is guaranteed to keep you dry
The Gore-Tex membrane contains over 1.4 billion microscopic pores per square cm. These pores are 20,000 times smaller than a water droplet, but 700 times larger than a water vapour molecule, which makes the Gore-Tex 100% waterproof from the outside, while allowing perspiration to escape from the inside. The result is an ideal garment for golfers.

Garments from the Galvin Green Gore-Tex range are guaranteed to keep you dry, even in the toughest weather conditions. When it is cold and rainy outside, Gore-Tex is the optimal outer layer. A separate lining creates air columns for optimum breathability and comfort. The garments are extremely hard-wearing and long lasting. As they are designed for golfers with maximum comfort and freedom of movement in mind, Galvin Green Gore-Tex golf waterproofs also feature comfort mapping technology.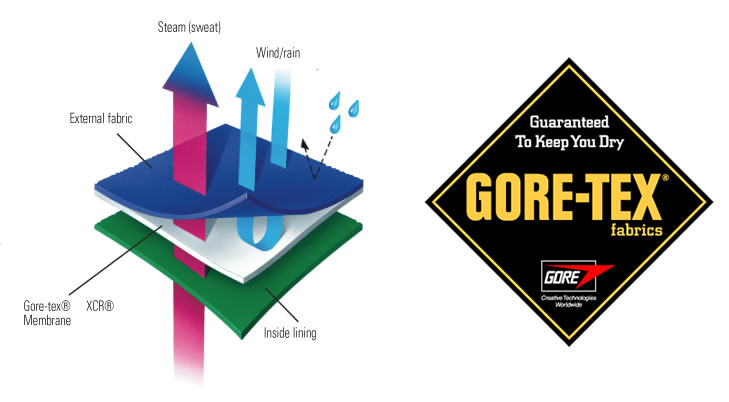 Lifetime Guarantee
Galvin Green Lifetime Waterproof Guarantee
One of the best points about the Galvin Green golf waterproof range is the lifetime guarantee offered by the manufacturer. Quite simply, Galvin Green will guarantee this Amos jacket from letting water in for the life of the garment. Should any leaking occur, Galvin Green will inspect the garment and conduct a thorough investigation into the Gore-Tex shell. Customers will be able to see if there is a genuine fault (in which case it will be repaired or replaced) or if the Gore-Tex has been pierced through misuse, for example (in which case it will not).
Size