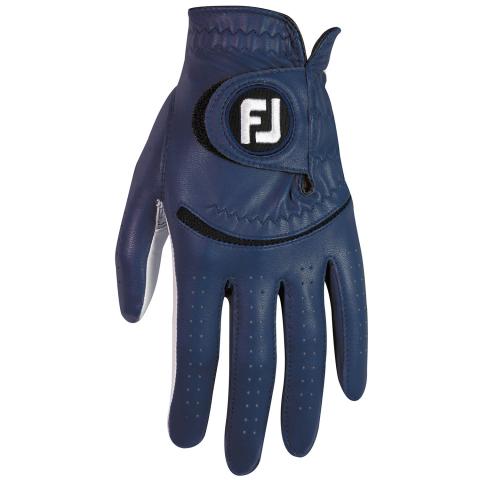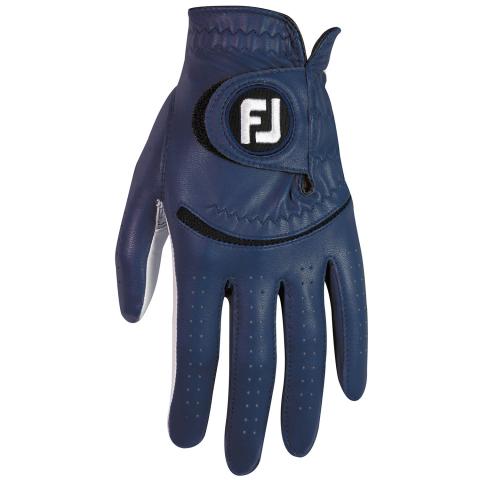 FootJoy FJ Spectrum Golf Glove
Right Handed Golfer / Navy
Product code: 68400
£15.99 Saving £1.00£14.99
2 for £14.50 each | 3 or more for £14.00 each
Product Highlights
Brightly coloured, cabretta leather golf glove Great durability and performance FiberSof material for extra comfort FJ logo on velcro fastener One of six great colour options Read more
Delivery & Returns
Interest Free Finance
From only £1.25/month. Choose Pay by Finance during checkout.
Available on all orders over £250
6, 9 or 12 months Interest Free | 24 or 36 months Low Interest
Zero deposit required and super-simple online application process
Available for UK customers only
Work out your monthly payments with our Finance Calculator
Price Match Promise
We're constantly monitoring our prices to make sure that we're competitive. We will match any online price from an authorised internet retailer. Items have to be the same model, colour and size and be in stock to qualify.
Price Match Promise
Product Details
Brightly coloured, cabretta leather golf glove
Great durability and performance
FiberSof material for extra comfort
FJ logo on velcro fastener
One of six great colour options
Content
RIGHT HANDED GOLFERS wear gloves on their LEFT HAND (LH)
LEFT HANDED GOLFERS wear gloves on their RIGHT HAND (RH)


The FootJoy Spectrum gloves give golfers a great chance to match their golf glove to their outfit of choice. Available in 6 different colour options, the Spectrum glove is sure to turn heads wherever it is played. It's not just a fashion piece though, these golf gloves use premium cabretta leather on the entire palm and full index finger of the glove to provide a soft, smooth feel as well as great perspiration resistance.


Features of the FootJoy Spectrum Leather Golf Glove
- Premium cabretta leather on palm and index finger
- Provides soft, smooth feel
- Great durability
- Perspiration resistance keeps you playing more comfortably
- Strategically placed PowerNet mesh insert across the knuckles
- Allows for a consistent fit and flexibility
- PowerNet mesh insert parallel to the thumb for added flexibility
- FiberSof microfiber along the fingers blend seamlessly to offer extraordinary fit
- 3-Directional tab elastic closure ensures improved palm fit and comfort
- FooJoy 'FJ' logo on the front of the glove
- Available in 6 different colours.


FiberSofâ"¢
Exclusive FiberSofâ"¢ material along the back of the glove, which provides comfort, fit consistency and moisture management.

PowerNetâ"¢ Mesh
Breathable elasticised PowerNet Mesh creates cool comfort while improving fit and flexibility.

Premium Cabretta Leather Palm & Full Index Finger
Ensures a soft feel with added perspiration resistance for a durable and consistent grip.
Interest Free Finance