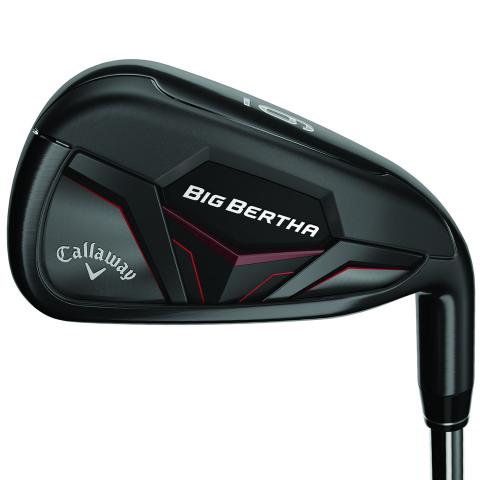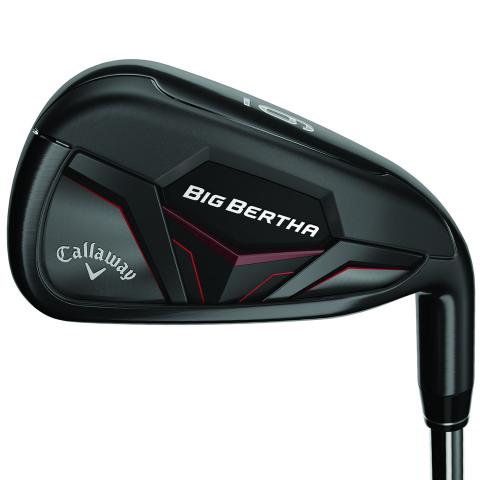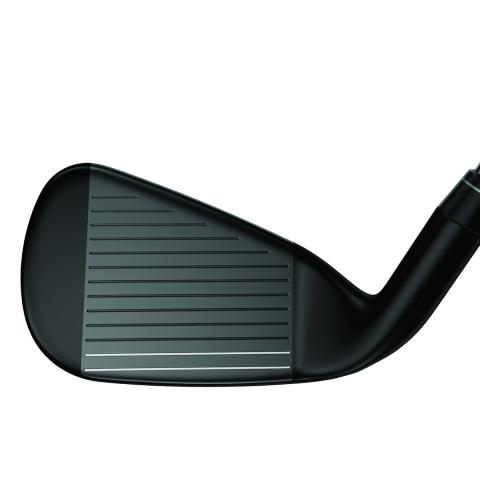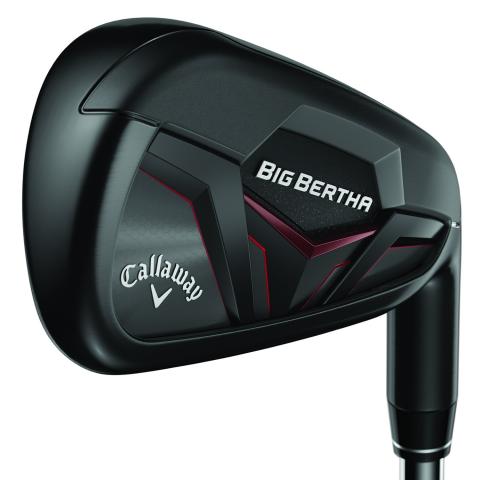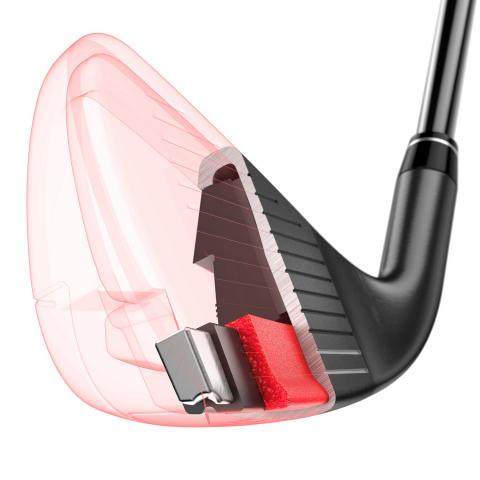 Callaway Big Bertha 2019 Golf Irons Steel
Mens / Right or Left Handed
Product code: 957354
£849.00 Saving £80.00£769.00
x2 Loyalty Points Earn 3845 loyalty points worth £38.45
In stock with Next Day Delivery available
Product Highlights
The new Big Bertha has transformed the super game-improvement iron category. It's our easiest to launch distance iron, and it's led by our groundbreaking Suspended Energy Core. Easy Launch,... Read more
Approved Retailer
Delivery & Returns
Billing Terms
How can I pay for my order?
We offer our international online shoppers a seamless localised experience tailored to your preferences. Available payment methods will vary during the checkout process according to what is supported in your country.
Billing Terms
Loyalty Points
Product Details
The new Big Bertha has transformed the super game-improvement iron category. It's our easiest to launch distance iron, and it's led by our groundbreaking Suspended Energy Core.

Easy Launch, Distance, and Incredible Sound and Feel From the Suspended Energy Core
The Suspended Energy Core is the engine of the new Big Bertha irons. This revolutionary new construction suspends the MIM'd Tungsten weight using our proprietary urethane microspheres. It's designed to deliver easy launch; long consistent distance; and incredible sound and feel.

Long, Consistent Distance From Our 360 Face Cup
Our innovative 360 Face Cup employs a flexible rim around the face that flexes and releases at impact to increase ball speed. And by using the high launch angles generated by the Suspended Energy Core, we're able to make our thinnest face cup for increased speeds that promote longer distance*.

Premium Design
Big Bertha has an unforgettable look with its clean Smoked PVD Finish. Available with new Recoil ESX, Recoil ZT9, and KBS Max 90 shafts.
Custom Fit
At Scottsdale Golf, we like to pride ourselves on offering golfers from all across the world the biggest selection of custom fit options in their new golf equipment.

Standard Options
We offer the standard options from each manufacturer, with the standard specification set-up.

Custom Fit
New golf clubs can very easily be built to suit your individual game. Simply choose your options from the drop-down menus on this product page and the manufacturer will build the golf clubs for you to the exact specification.

What can be changed on my new clubs?
On most golf clubs, you can change the following things:
- Loft
- Lie
- Length
- Shaft
- Shaft Flex
- Shaft Weight
- Grip
- Grip Size

What does Custom Fitting cost?
In many cases, there is no charge. Some manufacturers charge an upcharge for certain shafts or grips but there are many options that don't cost a penny more than the standard set.

Do Custom Fit sets take longer to be delivered?
Yes. As the golf clubs will be built by the manufacturer specifically for you, they may take up to 10-14 working days to be delivered. As soon as we receive them, we will send them on a next day delivery service and email you to let you know they are on the way.

Is there anyone that can help me?
Of course. If you need any advice on custom fit options, please call or email our Golf Professionals. We have people here who are trained in exactly this area so they can talk you through a different shaft of grip. Whatever you need, we are here to help. You can reach us on 0161 969 4644 or at pro@scottsdalegolf.co.uk.
Specification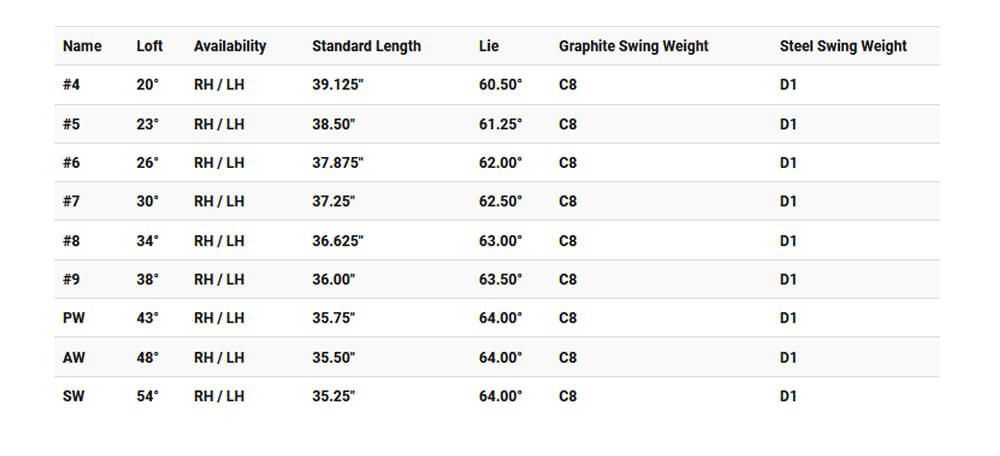 Buy this

and qualify for these Special Offers