Ping iBlade Golf Irons Steel
Mens / Right or Left Handed
Product code: 129500
£699.00
Earn 1748 loyalty points worth £17.48
In stock and will ship in 7 days
DISCOUNT OFFER - GET 20% OFF ANY GOLF BAG
When you buy this product
Delivery & Returns
Product Highlights
Incredible looking iron offering great workability with minimal profile Clean, compact headshape for skilled golfers who rely on precision Precision cast from a high strength-to-weight ratio... Read more
Approved Retailer
Billing Terms
How can I pay for my order?
We offer our international online shoppers a seamless localised experience tailored to your preferences. Available payment methods will vary during the checkout process according to what is supported in your country.
Billing Terms
Loyalty Points
Earn 1748 loyalty points worth £17.48
When you buy this product 1748 Loyalty Points will be added to your account after the 30-day returns window has elapsed. Loyalty Points are accrued on every order and can be spent on any item at any time during the checkout.
Loyalty Points
Product Details
Incredible looking iron offering great workability with minimal profile
Clean, compact headshape for skilled golfers who rely on precision
Precision cast from a high strength-to-weight ratio 431 stainless steel
Thinner top rail, minimal offset, straight lead edge and sharp high toe
Nearly "pure" tungsten weights pressed into toe to increase the MOI
Minimal branding with Ping on hosel and iBlade on the back
Full Custom Fit options available. Ping can build your dream set of irons
What a stunning golf club!
The inspiring new iBlade golf iron from Ping is distinguished by the softest, purest feel that Ping have ever achieved in an iron. As the smaller size of the club would suggest, it has the workability and control to shape shots on command. Through extensive research and observation of leading Tour Professionals, such as Louis Oosthuizen, Ping engineers designed the clean, compact iBlade iron to surpass the expectations of skilled golfers who rely on the precision and control to execute the most demanding shots in the game.

Ping's softest feeling iron ever
The body of the iBlade iron is precision cast from a high strength-to-weight ratio 431 stainless steel, resulting in the softest, purest feel Ping have ever achieved in an iron. With the workability to shape shots on command, the compact iBlade head delivers consistently precise distance and trajectory control that surpass skilled players' expectations.

Incredible looks behind the ball
Ping engineers - good golfers themselves - designed the Ping iBlade with the mindset of the best players in the world. A thinner top rail, minimal offset, straight lead edge and sharp high toe will appeal to the eye of the discerning player. Refined bounce angles and ample heel relief produce a workable sole design. Further precision comes from the milled tour-spec grooves and precision-machined fly-cut face.
The engineering team ensured every club in the iBlade set delivers exceptional distance while improving overall gapping. A much thinner face yields greater ball speeds for increased distance throughout the set with higher overall trajectories and precise control.

Not too hard to hit - always a good thing
Forgiveness is also factored into the design. Nearly "pure" tungsten weights are pressed into the toe of every head to increase the MOI. The weights are subtly concealed to maintain the clean head design. With a very high MOI for an iron its size, the iBlade iron is Ping's most forgiving blade-style model to date.

Full Ping Custom Fitting
Benefit from the huge range of custom options. Easily change the length, loft, lie, shaft, flex, grip and grip size in your dream set of Ping golf irons.
Specification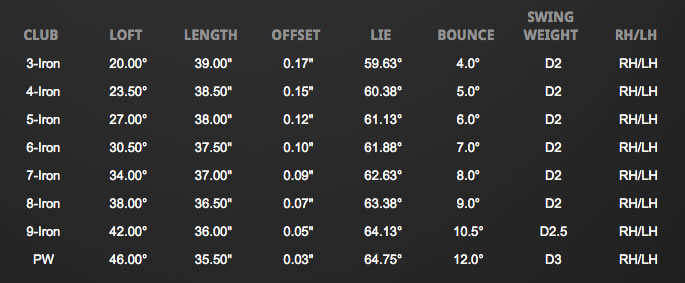 Shafts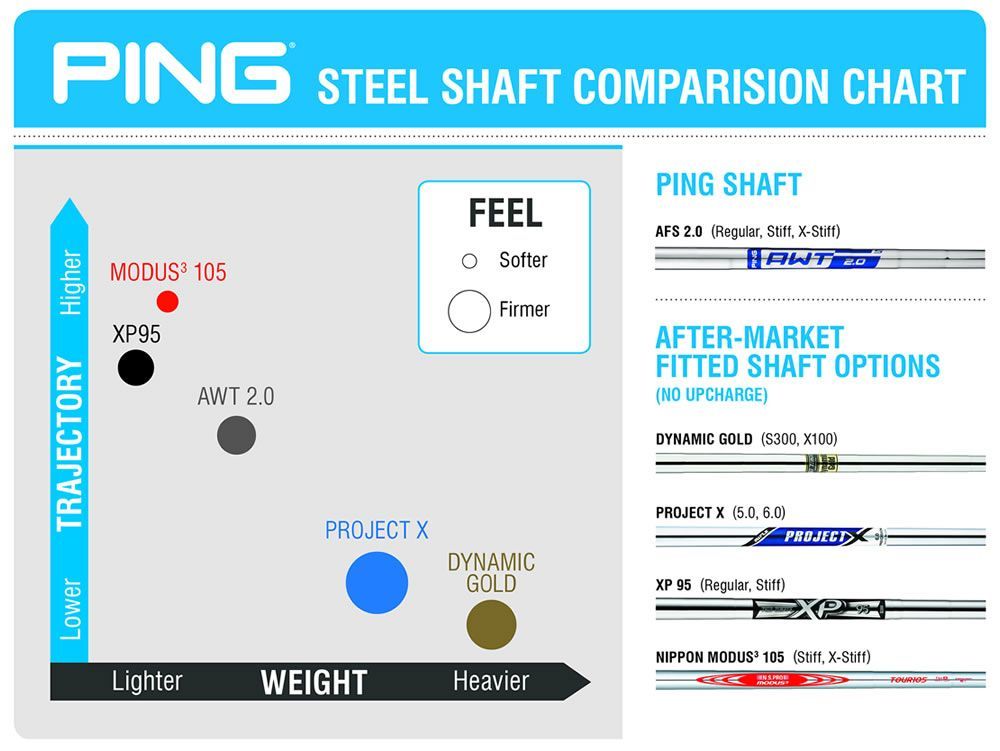 Grips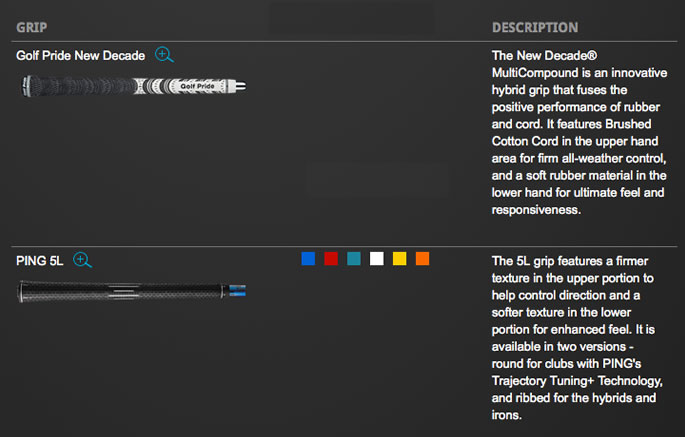 Custom Fit
At Scottsdale Golf, we like to pride ourselves on offering golfers from all across the world the biggest selection of custom fit options in their new golf equipment.

Standard Options
We offer the standard options from each manufacturer, with the standard specification set-up.

Custom Fit
New golf clubs can very easily be built to suit your individual game. Simply choose your options from the drop-down menus on this product page and the manufacturer will build the golf clubs for you to the exact specification.

What can be changed on my new clubs?
On most golf clubs, you can change the following things:
- Loft
- Lie
- Length
- Shaft
- Shaft Flex
- Shaft Weight
- Grip
- Grip Size

What does Custom Fitting cost?
In many cases, there is no charge. Some manufacturers charge an upcharge for certain shafts or grips but there are many options that don't cost a penny more than the standard set.

Do Custom Fit sets take longer to be delivered?
Yes. As the golf clubs will be built by the manufacturer specifically for you, they may take up to 10-14 working days to be delivered. As soon as we receive them, we will send them on a next day delivery service and email you to let you know they are on the way.

Is there anyone that can help me?
Of course. If you need any advice on custom fit options, please call or email our Golf Professionals. We have people here who are trained in exactly this area so they can talk you through a different shaft of grip. Whatever you need, we are here to help. You can reach us on 0161 969 4644 or at pro@scottsdalegolf.co.uk.
Fitting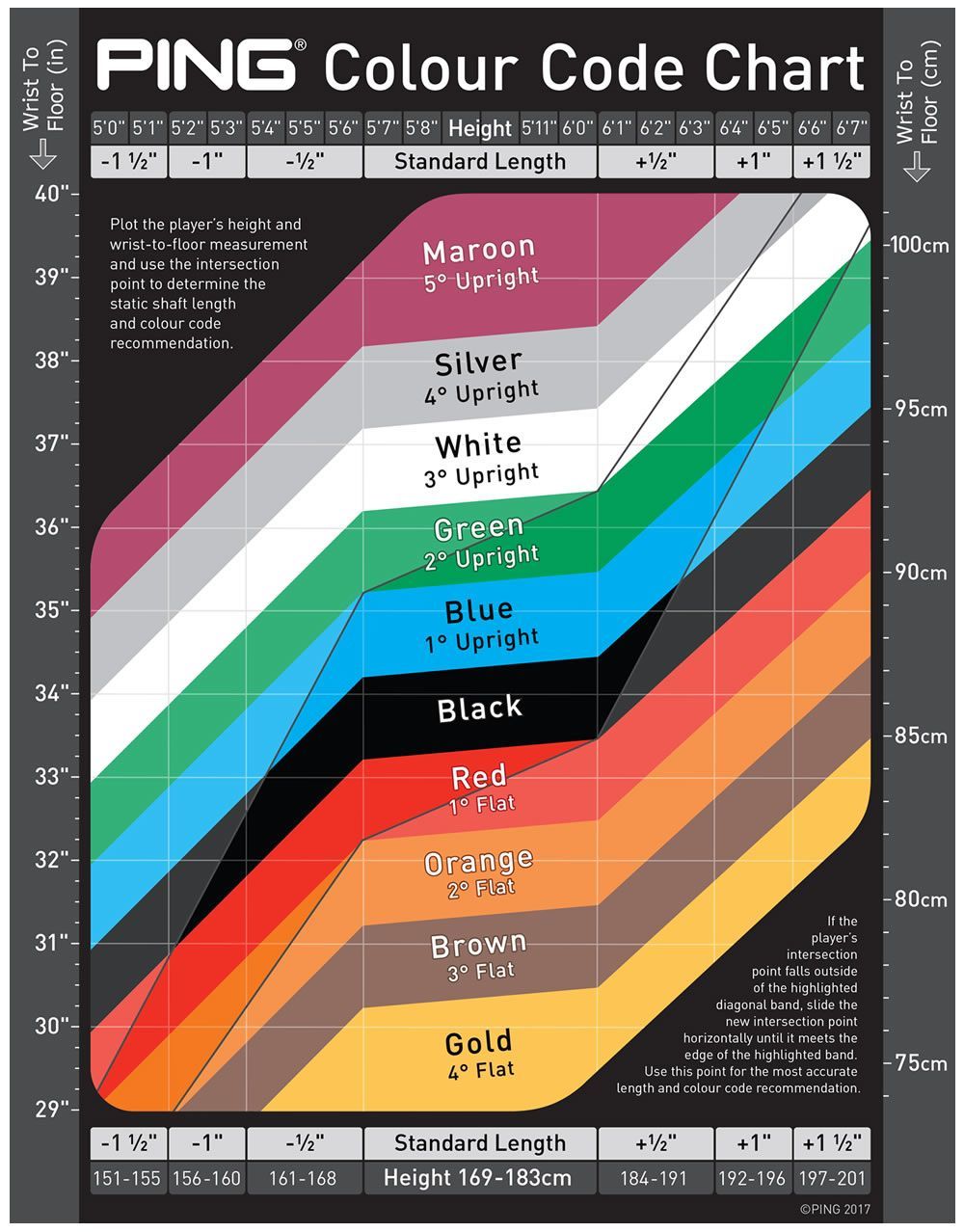 Buy this

and qualify for these Special Offers

*Excludes items already on sale or discounted