Odyssey O-Works Black 2Ball Golf Putter
Mens / Right or Left Handed
Product code: 55315
£199.00 Saving £94.00£105.00
2 x Loyalty Points Earn 525 loyalty points worth £5.25
In stock with Next Day Delivery available
Product Highlights
The O-Works 2-Ball Putter is a mallet design with 2-Ball alignment, Versa high contrast alignment, a Microhinge Face Insert, a double-bend shaft, full-shaft offset, and a Superstroke... Read more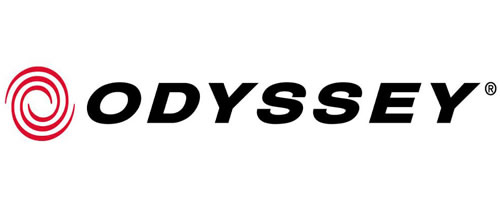 Approved Retailer
Delivery & Returns
Interest Free Finance
From only £8.75/month. Choose Pay by Finance at checkout.
Available on all orders over £250
6, 9 or 12 months Interest Free | 24 or 36 months Low Interest
Zero deposit required and super-simple online application
Available for UK customers only
Price Match Promise
We're constantly monitoring our prices to make sure that we're competitive. We will match any online price from an authorised internet retailer. Items have to be the same model, colour and size and be in stock to qualify.
Price Match Promise
Product Details
The O-Works 2-Ball Putter is a mallet design with 2-Ball alignment, Versa high contrast alignment, a Microhinge Face Insert, a double-bend shaft, full-shaft offset, and a Superstroke grip.
Unmatched Roll with our New Microhinge Face Insert
This new technology will change the way people look at roll off the putter face forever. Odyssey's Microhinge Insert Technology provides incredible gains in topspin and roll at impact regardless of your stroke. The stainless steel Microhinge plate is co-molded into our Thermoplastic Elastomer Feel Layer, providing great feel and the new geometry of the hinges and urethane together help to get the ball into a better roll at impact.
New and Improved Versa Alignment Technology
Major championships…check. This revolutionary high contrast alignment technology allows your eyes to key in on the linear designs to highlight the proper face angle from address to impact for alignment throughout your putting stroke. The new red highlight lines give you an additional aid to make sure you're lined up exactly to your target.
Tour Proven Shapes
These are some of our most prolific models that have dominated Tour events and major championships for years. As the #1 putter across the major tours, Odyssey are constantly working with the best players in the world to develop and tweak shapes for ultimate performance.
Promise For Odyssey Putters
An Odyssey Putter is a promise made. Sure, we design each of our putters to help you slay more demons and sink more putts. But Odyssey also design them to withstand any kind of punishment you can dish out and we back them up with an Odyssey assurance of quality. Odyssey rarely see a putter returned, but if you find a defect within a two-year period, Odyssey will repair it or replace it. No questions asked. And that's a promise kept.