Mizuno S18 Golf Wedge Gun Metal
Mens / Right Handed
Product code: 108537
£139.99 Saving £20.99£119.00
Earn 298 loyalty points worth £2.98 when you buy this
In stock and will ship in 7 days
Product Highlights
Loft Specific Design A mid-size, rounded profile, Grain Flow Forged in Hiroshima Japan for the ultimate in short game performance. In the higher lofts, weight shifted up the blade is visible in a... Read more
Approved Retailer
Delivery & Returns
Interest Free Finance
From only £9.92/month. Choose Pay by Finance at checkout.
Available on all orders over £250
6, 9 or 12 months Interest Free | 24 or 36 months Low Interest
Zero deposit required and super-simple online application
Available for UK customers only
Price Match Promise
We're constantly monitoring our prices to make sure that we're competitive. We will match any online price from an authorised internet retailer. Items have to be the same model, colour and size and be in stock to qualify.
Price Match Promise
Product Details
Loft Specific Design
A mid-size, rounded profile, Grain Flow Forged in Hiroshima Japan for the ultimate in short game performance. In the higher lofts, weight shifted up the blade is visible in a thicker, bevelled topline – delivering more consistent spin rates on strikes from high in the clubface (common with more extreme lofts). Mizuno's most loft specific wedge in every aspect (sole grind, profile, top line and groove depth) from the 46-degree pitching wedge replacement to the 62-degree lob wedge.
Shafts

Grips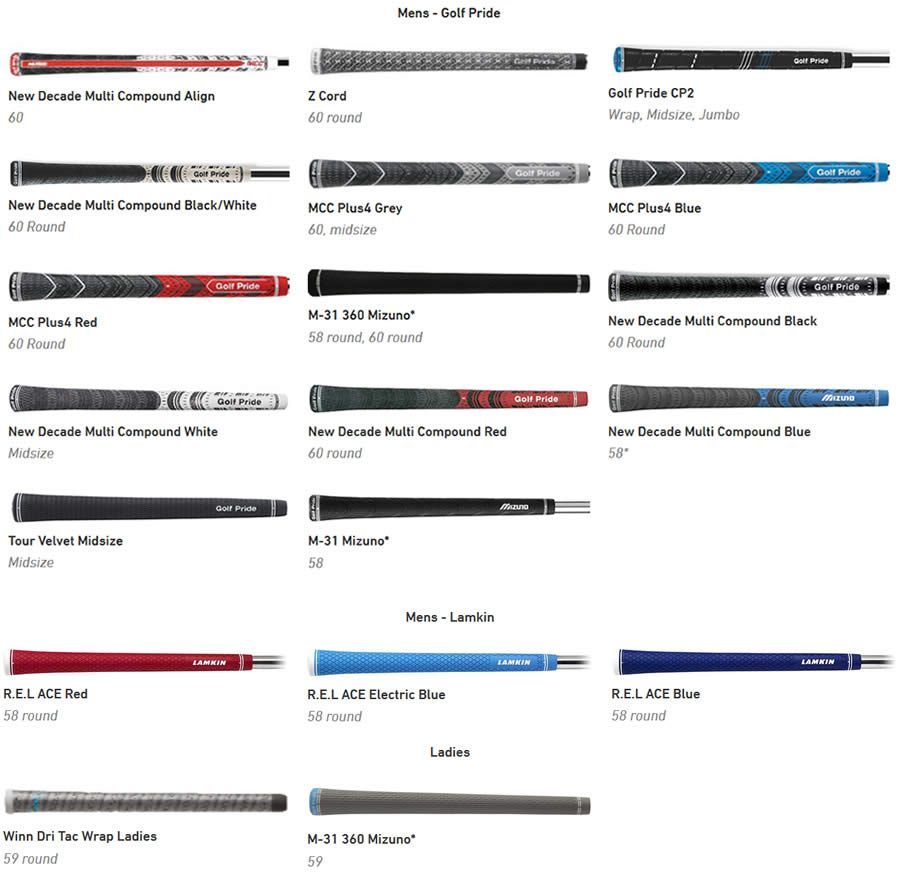 Specification