Bushnell Tour V4 Shift Golf Laser Rangefinder
White
Product code: 137473 MPN: 0
£339.00 Saving £10.00£329.00
Earn 823 loyalty points worth £8.23
In stock with Next Day Delivery available
DISCOUNT OFFER - GET 10% OFF ANY GOLF BAG
When you buy ANY GPS/Rangefinder
Product Highlights
Slope-Switch Technology Legal for Tournament play PinSeeker with JOLT Technology Accurate to a 1 yard Ranges 5-1,000 Yds; 400+ Yds to a Flag 5X Magnification Fast Focus System Stable-Grip... Read more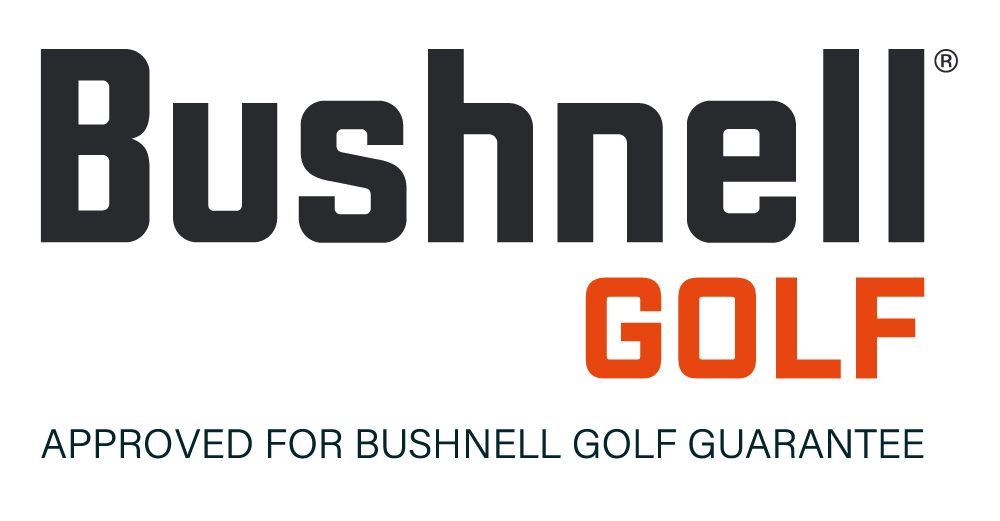 Approved Retailer
Delivery & Returns
Billing Terms
How can I pay for my order?
We offer our international online shoppers a seamless localised experience tailored to your preferences. Available payment methods will vary during the checkout process according to what is supported in your country.
Billing Terms
Loyalty Points
Earn 823 loyalty points worth £8.23
When you buy this product 823 Loyalty Points will be added to your account after the 30-day returns window has elapsed. Loyalty Points are accrued on every order and can be spent on any item at any time during the checkout.
Loyalty Points
Product Details
Slope-Switch Technology
Legal for Tournament play
PinSeeker with JOLT Technology
Accurate to a 1 yard
Ranges 5-1,000 Yds; 400+ Yds to a Flag
5X Magnification
Fast Focus System
Stable-Grip Technology
Bushnell case and battery included
2 year warranty
Content
The perfect combination of size, speed, accuracy, JOLT and Slope. Slope-Switch Technology lets the golfer easily toggle in and out of Bushnell's patented Slope function.

PinSeeker with JOLT Technology provides the golfer with short vibrating bursts to reinforce the laser has locked onto the flag.

The Tour V4 Shift is legal for tournament play when Slope Mode is disabled.
Technology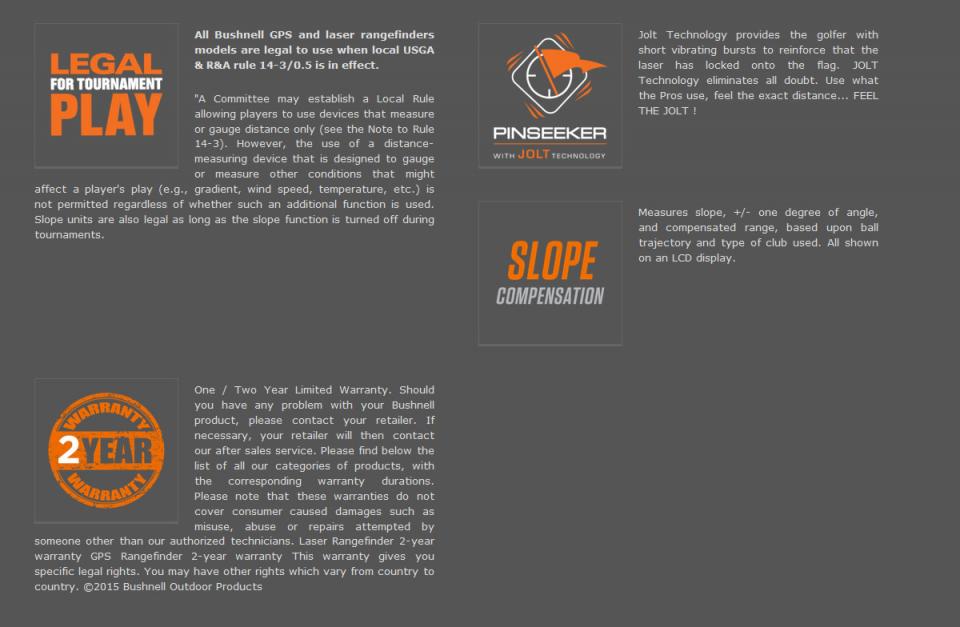 Features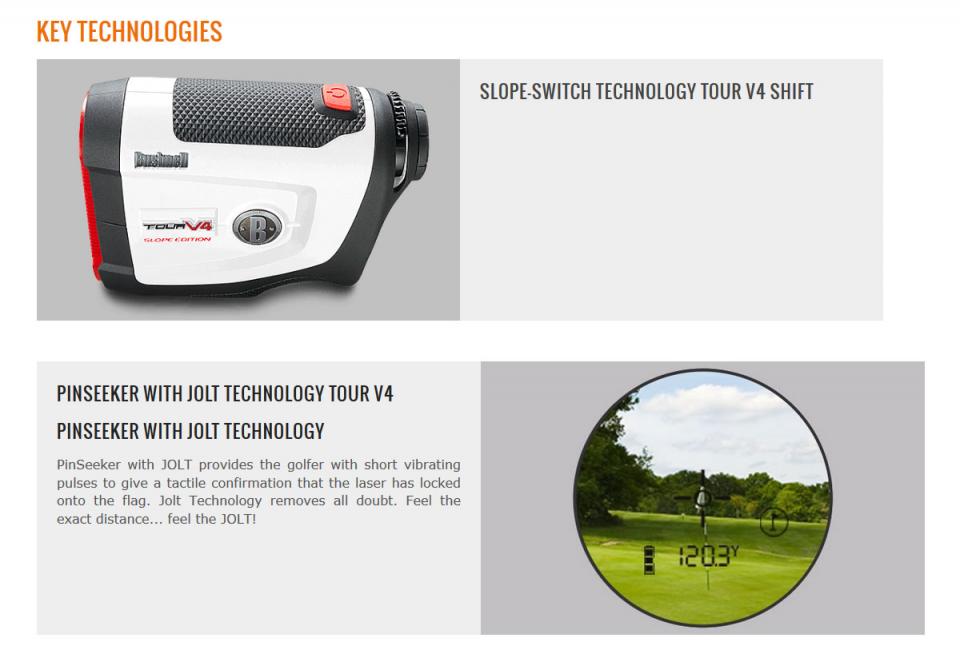 Specification

About the App

Bushnell Golf Mobile App
Free app for Bushnell Golf GPS device users. Provides wireless updates for compatible devices using a smartphone Bluetooth connection. Use your phone for GPS Distances and 3D flyovers at over 36,000 golf courses, discounted Tee Times at 7,000 US courses, Score Tracking, Swing Pro, Pedometer and Fitness modes to help track and train your way to a better golf game.
My Device
Wirelessly update golf courses on your compatible GPS devices through a Bluetooth connection on your phone. Quickly and easily change settings on your watch from the Bushnell Mobile Application.
Play Golf
Provides access to over 36,000 professionally mapped golf courses worldwide. Front, center, back, custom points and 3D graphic representations of each hole along with shot distance and Scorecard Tracking.
Tee Time Booking
Book tee times quickly at over 7,000 golf courses in the United States.
Swing Pro
Analyze your swing speed and tempo using the Swing Pro feature on your Bushnell Excel GPS Golf Watch.
Pedometer
Provides daily syncing of steps from your Bushnell Excel GPS Golf Watch to your mobile phone allowing daily progress tracking.
Fitness
Sync your runs or bike rides using the fitness data function on your Bushnell Excel GPS Golf Watch to closely evaluate average speed, pace and distance.
Golf Scores
Track your round scores and putts easily in the Bushnell Mobile App.
Please follow this easy to use guide for registering your product and downloading the app:
GPS DEVICE
1. Download the GPS App from Apple App Store or Google Play Store
2. Select "join now" or sign in (if you already have a Bushnell product)
3. When prompted enter your product serial number

SYNC/PAIR YOUR GPS DEVICE
4. From your device menu select "Bluetooth"
5. In the "Bluetooth" menu select "on"
6. On your phone select "My Device"
7. Enter the 6 digit code displayed on your device into your phone
8. Select sync your device

LASER RANGFINDER
1. Download the LASER RANGEFINDER App from Apple App Store or Google Play Store onto your phone
Open the app on your phone:
2. Add your email address
3. Add password
4. Confirm password
5. Add serial number
6. Submit

If you experience any issues setting up an account or have any Issues with finding the ID on the back of your device please contact igolf on support@l1inc.com
Need More Information?
No problem. We are here to help. Just give us a call on 0161 969 4644 or email us at pro@scottsdalegolf.co.uk and we will help you with whatever you need.
Buy this

and qualify for these Special Offers

*Excludes items already on sale or discounted
FREE Bushnell Golf Smartphone GPS App Access



Bushnell Golf Smartphone GPS App