TaylorMade P790 Golf Irons Steel
Mens / Right or Left Handed
Product code: 398800
£859.00
Deliveries as usual See delivery options
Make 3 payments of £286.33 or pay in 30 days with

No fees.
DISCOUNT OFFER - GET 20% OFF ANY GOLF BAG
When you buy this product
Delivery & Returns
Loyalty Points
Earn 2148 loyalty points worth £21.48
When you buy this product 2148 Loyalty Points will be added to your account after the 30-day returns window has elapsed. Loyalty Points are accrued on every order and can be spent on any item at any time during the checkout.
Loyalty Points
Buy this product

and qualify for these Special Offers

*Excludes items already on sale or discounted
Product Details
TaylorMade p790 Irons
Occasionally, a golf company makes a golf club so good that it completely changes the landscape of the market, and every other company starts attempting to replicate it with their own version. This perfectly describes the TaylorMade p790. Originally released in 2017, the P790 was a completely new style of iron that would appeal to both low and mid handicap players like never before.
The almost blade-like appearance and forged face belied the fact that this iron was remarkably easy to use, with excellent forgiveness on off centre hits. It also produced amazing speeds off the clubface and as a result was extremely long with towering iron shots that soared through the air the order of the day. The current generation of the P790 iron was released in September of 2019 and whilst there were some subtle changes, TaylorMade didn't stray too far away from the original design.
The new P790 has a superb looking profile when set up at address and, bar a slightly thicker top line, it looks more like a blade than a game improvement iron. The back of the clubhead is stunning with a clean and classical design doesn't hint to the amount of tech in this club. The Toe-Port has been increased in size and moved closer to the sole, and it is through this port that TaylorMade's proprietary SpeedFoam is injected into the P790's hollow head.
The TaylorMade p790 benefits from a forged face which, although not as soft as a fully forged iron, feels extremely solid and rewarding at impact and produces acoustics that will appeal to every level of player. The ball speed off the face is one of the fastest on any iron currently available and allows golfers to hit their irons further than ever before. Mishits do not suffer too much drop off as the SpeedFoam and thin clubface do their job and keep the ball speed high.
If you are a golfer that wants to benefit from excellent levels of help on off centre-hits but can't bear the thought of using a midsize game improvement iron, then this could well be the perfect choice. Similarly, if you have always used a smaller headed iron but you suffer from ballooning ball flights that stall in the wind due to too much spin, then the p790 has the potential to drastically change your game and take your golf to the next level.
The TaylorMade p790 iron remains right at the top of the players distance iron category and continues to be the best-selling iron in all of golf.
FEATURES AT A GLANCE
Beautiful looks at address

Hollow headed design for amazing help on off centre hits

Forged face provides excellent feel

Incredible ball speeds and overall performance
Specification

Shafts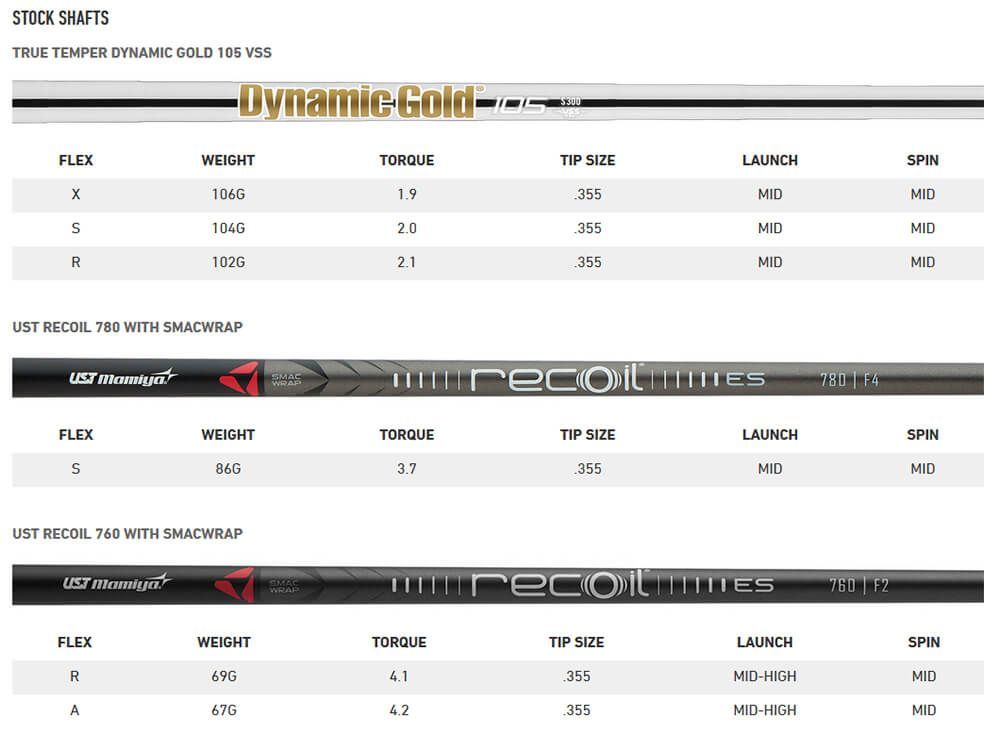 Custom Fit
At Scottsdale Golf, we like to pride ourselves on offering golfers from all around the globe the greatest selection of custom-fit options in their new clubs.
Standard Options
We provide the standard options from each manufacturer, with the standard specification set-up.
Custom TaylorMade P790 Golf Irons Steel
New golf clubs can quickly be built to suit your individual game. Simply choose your options from the drop-down menus on this product page and the manufacturer will build the golf clubs for you to the exact specification.
What can be changed on my new clubs?
On the majority of clubs, you can customise the following things:
Loft
Lie
Length
Shaft
Shaft Flex
Shaft Weight
Grip
Grip Size
What does Custom Fitting cost?
In many cases, there isn't a charge. Some producers do charge an upcharge for certain shafts or grips but there are plenty of options that don't cost a penny above the standard set.
Do Custom Fit sets take more time to be delivered?
Yes. As the clubs will be constructed by the producer tailored for you, they may take up to 10-14 working days to be delivered. As soon as we receive them, we will send them on a next day delivery service and email you to inform you they are on the way.
Is there anyone that can help me?
Of course. If you need any advice on custom made options, please phone or e-mail our Golf Professionals. We have people here who are trained in exactly this area so they can talk you through an alternative shaft of grip. Whatever you need, we're here to assist. You are able to reach us on 0161 969 4644 or at pro@scottsdalegolf.co.uk.