Claim your FREE Motocaddy Cart Bag worth up to £199.99 when your purchase any new Motocaddy S-Series trolley with Lithium battery. PLEASE NOTE: The Free Bag will not ship from Scottsdale Golf with the trolley. It will be sent by Motocaddy after the trolley is registered with Motocaddy using the trolley serial number.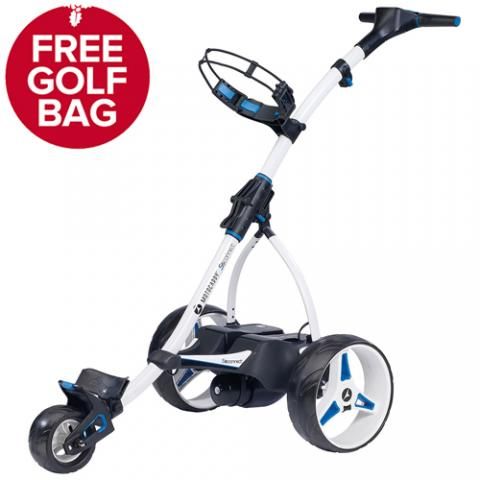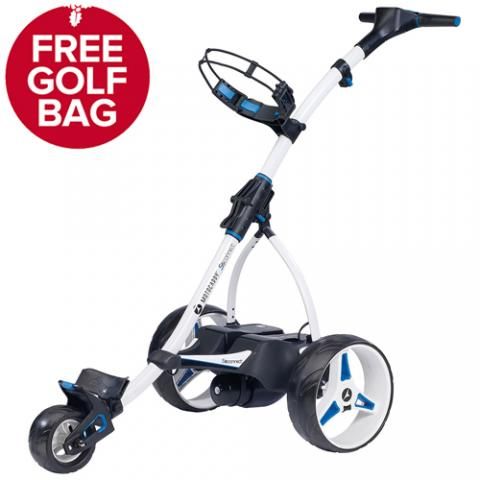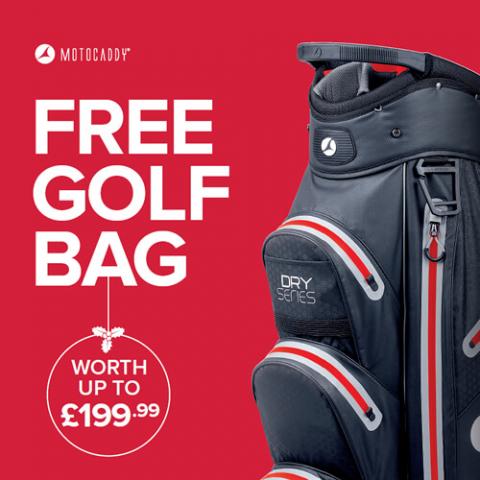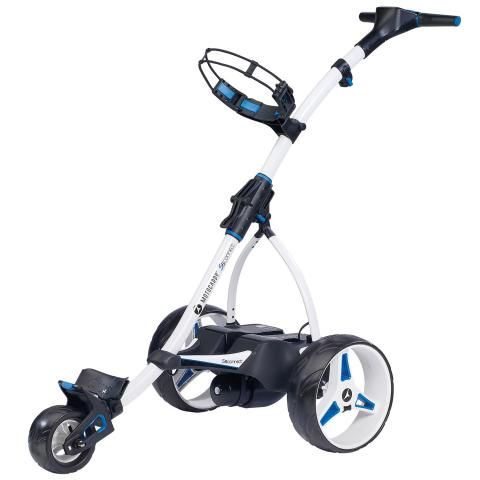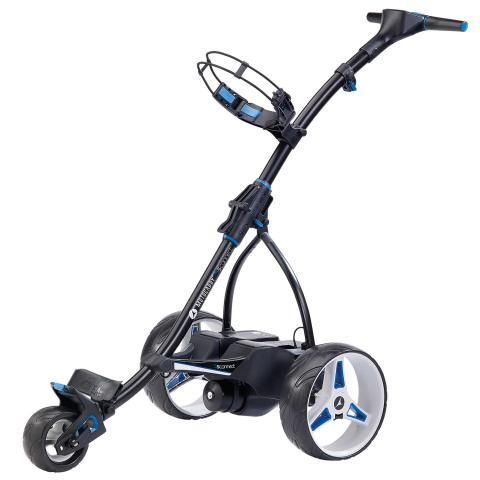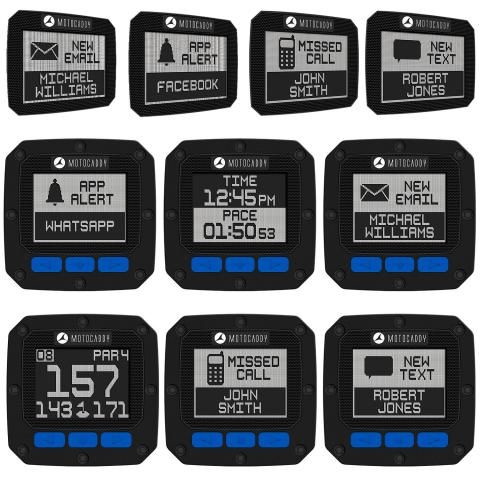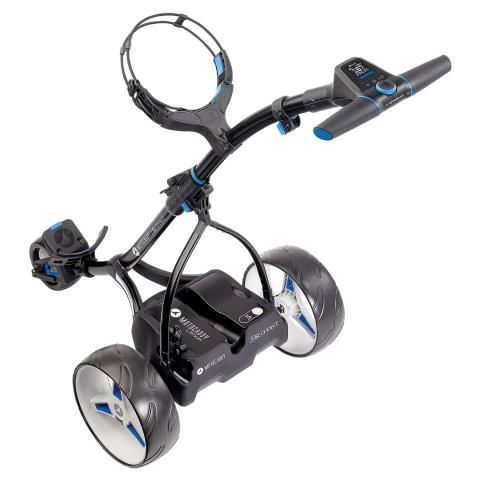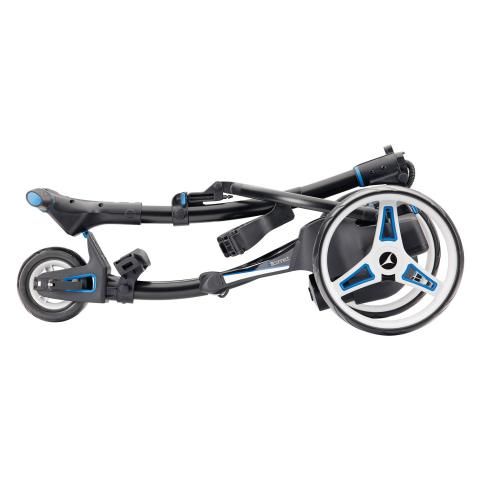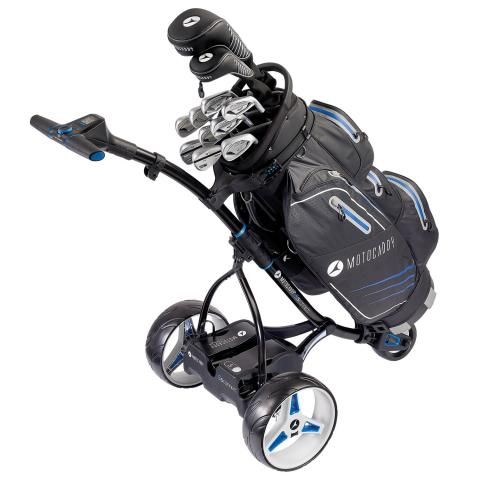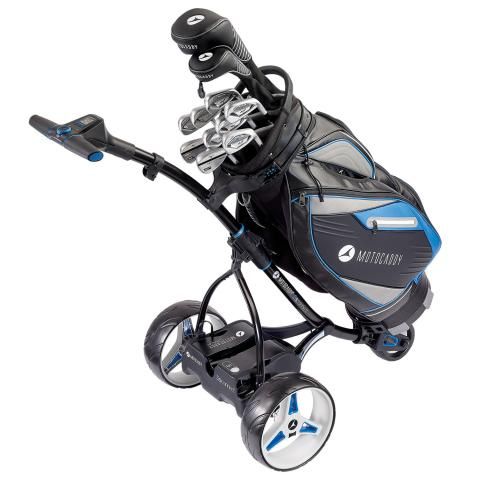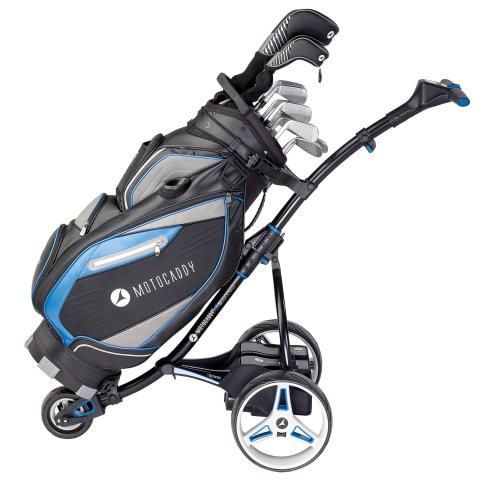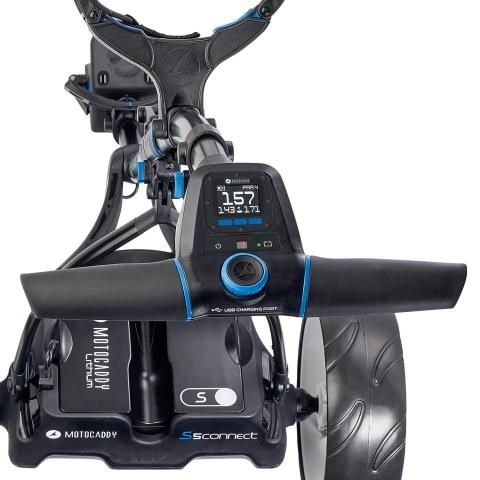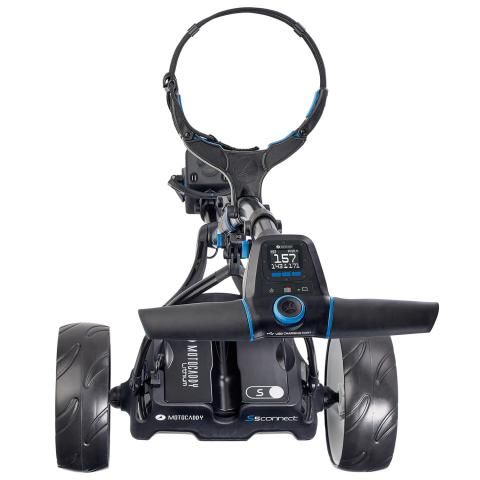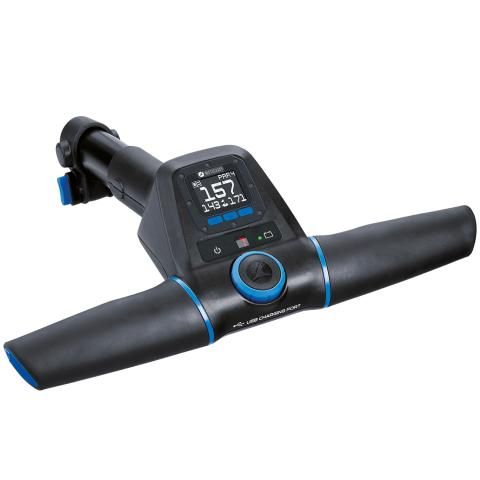 Approved Retailer
Motocaddy S5 CONNECT Electric Golf Trolley with FREE BAG
Black or Alpine / Lithium Battery
Product code: 141090 Read More Information
£499.00 or £41.58 / month* RRP £549.00 Saving £50.00
BUY AND SAVE WITH SPECIAL OFFERS
Earn 1248 loyalty points worth £12.48 when you buy this product
Lowest Price Promise We will beat any web price
Interest Free Finance from £41.58/monthAs part of a £250 minimum spend*
Industry Leading Security
20 Years in Business
RANK #1 on
Buy this

and qualify for these Special Offers
2 Free Gifts included with this Motocaddy Electric Trolley



Motocaddy S-Series Accessory Station






Motocaddy 2018 Universal Golf Umbrella Holder



Product Details
App driven GPS & Smartphone notifications
Front, middle & back distances on screen
Utilises world's #1 mapping database
40,000 courses - no subscription fee
Course information including hole & par
Smartphone notification compatibility
Notifications for calls, texts, emails & apps
Clock & Pace of Play timer
Twilight Mode offers excellent visibility in all light conditions
Adjustable Distance Control (up to 45m)
Patented USB charging port
Nine speed settings
Streamlined battery tray
QUIKFOLD mechanism
Soft-touch ergonomic handle
EASILOCK™ compatible
Motocaddy Free Bag Promotion
For a very limited time only if you buy a new Motocaddy S-Series trolley with a Lithium battery you can receive a FREE Motocaddy Cart Bag worth up to £199.99. The bag model is dependent on the following criteria:
- Purchase a new S1 or S1 DHC with Lithium battery and claim a FREE bag worth £99.99
- Purchase a new S3 PRO with Lithium battery and claim a FREE bag worth £159.99
- Purchase a new S5 CONNECT, S5 CONNECT DHC or S7 REMOTE with Lithium battery and claim a FREE bag worth £199.99
How to claim your FREE bag
Once you have received your trolley you need to visit the Motocaddy website (www.motocaddy.com/freebag) and complete the form to claim your free bag. This must be done before 20th January 2019. The bag will be dispatched directly from Motocaddy and NOT Scottsdale Golf. Please allow up to 28 days to receive your bag from the time of completing the form. For the full terms & conditions please visit the Motocaddy website using the link above.
Content
As the world's first 'Smart Cart', the S5 CONNECT can be linked to the fully-featured Motocaddy GPS App via a Bluetooth™ connection on any compatible smartphone; allowing it's digital display to be used in place of a conventional GPS device, offering front, middle and back distances to the green along with par of the hole, plus a clock and round timer.
Offering the ultimate in on-course connectivity and convenience, the S5 CONNECT can also receive optional notifications alerting the golfer of a missed call, text, email or range of app alerts, including WhatsApp and Facebook. Notifications can be preset within the Motocaddy app settings, giving you complete control over which are received. The mobile phone can remain connected even when securely placed in the pocket of a golf bag or being charged by the trolley's patented USB charging port.

In addition to the innovative 'smart' technology, the S5 CONNECT includes the modern look and features found on the latest S-Series models, including a soft-touch ergonomic handle; streamlined battery tray; Adjustable Distance Control (up to 45m) and the exclusive super-fast QUIKFOLD mechanism.
The Motocaddy app is compatible with iPhone 4s or newer (running iOS 9.0 or later) and Samsung Galaxy S4 or newer (running Android 4.3 or later). Please note, not all Bluetooth enabled mobile phone handsets are compatible with the Motocaddy S5 CONNECT and pairing for other devices cannot be guaranteed.
Warranty
Motocaddy electric golf trolleys and chargers are covered by a 24 month warranty from the date of purchase. The warranty covers manufacturing defects that occur during normal use. Any breakage caused by accidental damage or as a result of abuse or misuse (as set out in the relevant manual) or commercial use is not covered. Motocaddy batteries are covered by a separate warranty (12 month Lead Acid / 24 month Lithium) and can be registered online using the Motocaddy Battery Warranty Registration form. The trolley must be registered with Motocaddy within 45 days of receipt of the trolley to extend the warranty on the Lithium battery from 2 years to 5 years.
The standard Motocaddy warranty only covers purchases made in the UK and Republic of Ireland and use of the trolley, battery and charger in the UK and the Republic of Ireland. If you encounter a problem with your trolley, battery or charger within the warranty period, please contact the place of purchase or call Motocaddy direct on 01279 712370 to allow them to rectify the problem as soon as possible. In the unlikely event you need to make a claim you must provide your proof of purchase so please ensure this is retained.
If Motocaddy diagnose that you require a spare part, they will send it to you by first class post with easy to follow fitting instructions. Failing which, Motocaddy will collect, repair (if possible) and return the faulty product (or its replacement) at their cost (in the case of a faulty trolley, this must be in its original packaging). If the fault is not covered by these warranty conditions, you will be liable for the courier and admin charges plus the costs of parts and labour. A repair will normally be carried out but in the unlikely event that the trolley, battery or charger cannot be fixed, a replacement will be given. Any repairs or replacements made without charge do not carry a new warranty beyond that of the original purchase.
The warranties contained herein are offered as an extra benefit and do not affect your statutory rights as a consumer. These warranties are non-transferrable.