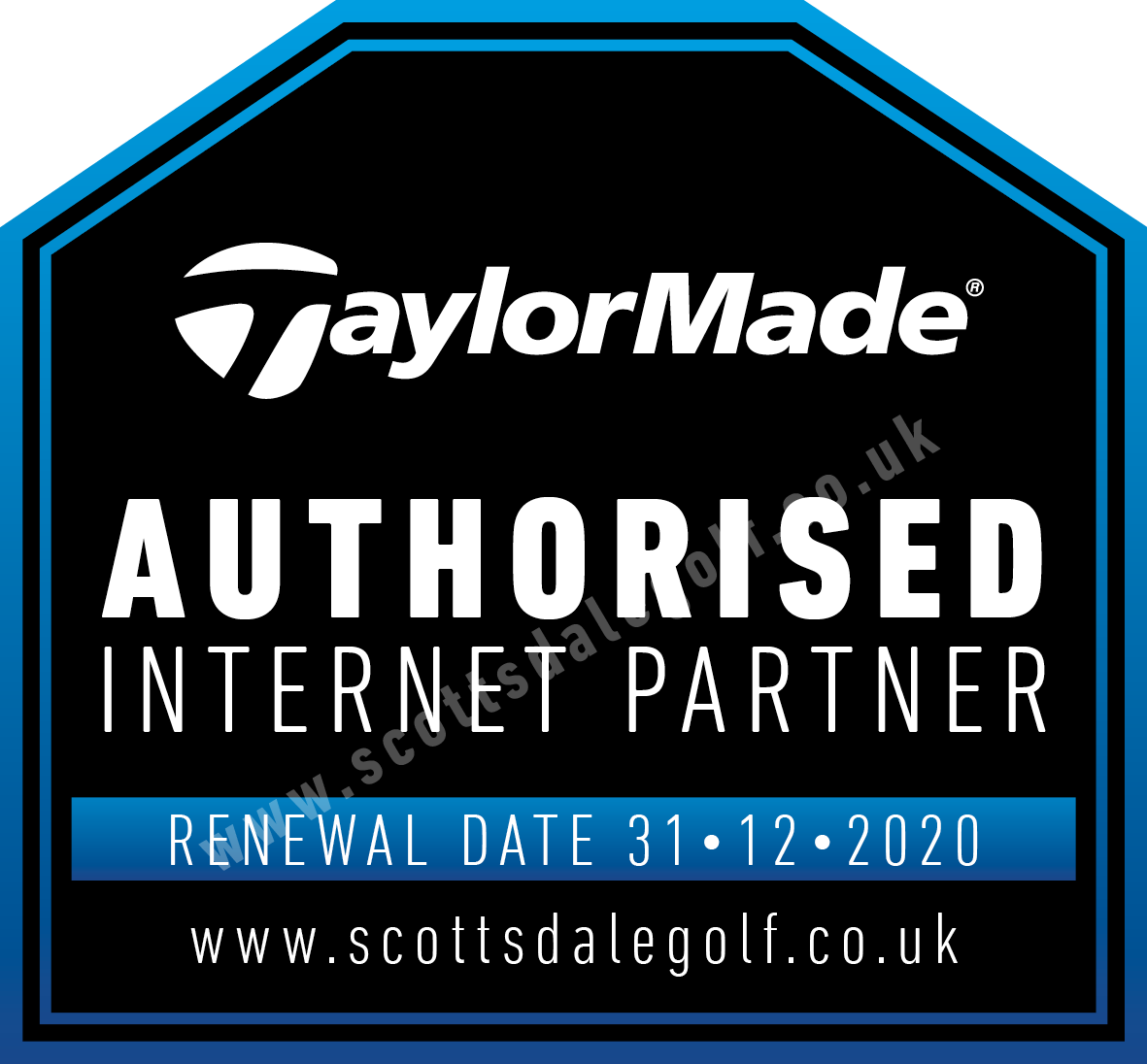 Approved Retailer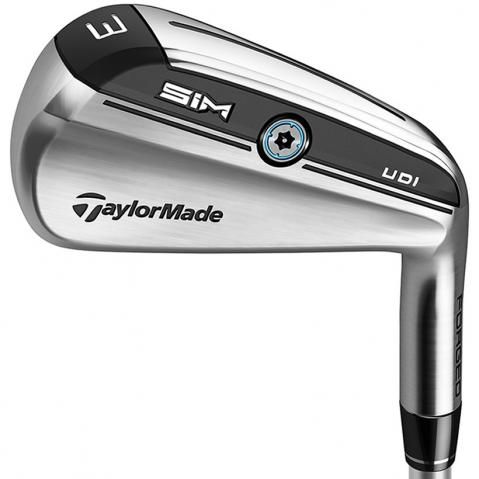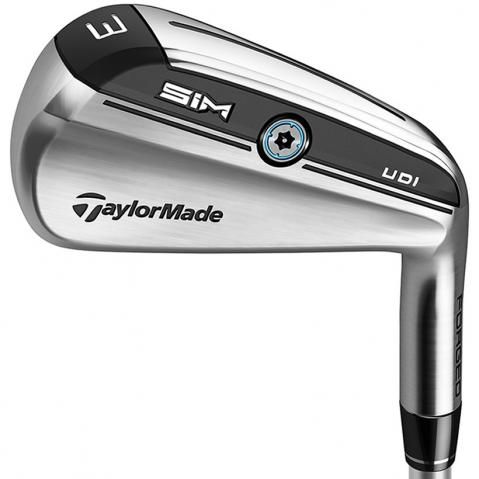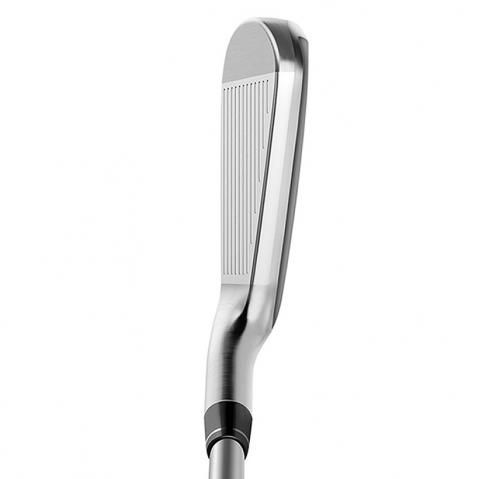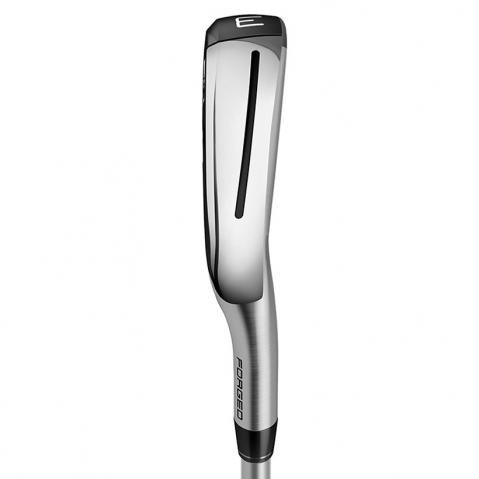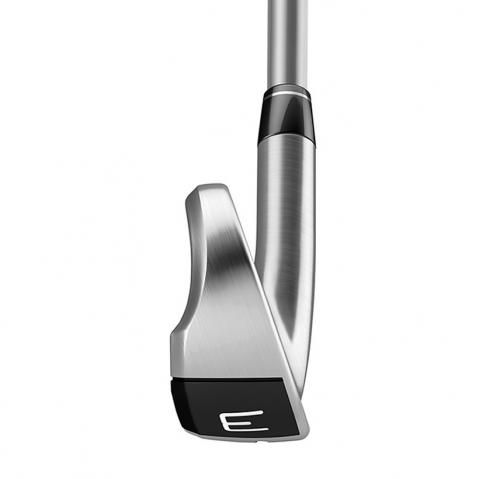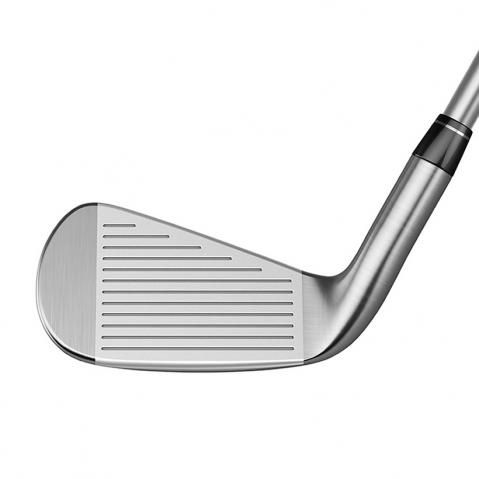 TaylorMade SIM UDI Driving Iron
Mens / Right or Left Handed
Product code: 470501
£229.99 Saving £30.99£199.00
Deliveries as usual See delivery options
Make 3 payments of £66.33 or pay in 30 days with

No fees.
Delivery & Returns
Loyalty Points
Earn 498 loyalty points worth £4.98
When you buy this product 498 Loyalty Points will be added to your account after the 30-day returns window has elapsed. Loyalty Points are accrued on every order and can be spent on any item at any time during the checkout.
Loyalty Points
Product Details
TAYLORMADE SIM UDI
There is possibly nothing more impressive in the golf world than a perfect 'stinger' style tee shot with a long iron, drilled long and straight down a tight hole, followed by the prerequisite club twirl and early pick up of the tee. Unfortunately, it has historically also been one of the hardest shots in golf to successfully pull off, with the average golfer's attempts at this usually ending in disaster.
Over the past decade or so, golf manufacturers started to produce golf clubs that would make this shot more achievable for the golfing public and, with the introduction of the golf driving iron, it has certainly been made easier. Golf driving irons have had several updates and improvements to them in recent years and they have become so good now that it is a rarity to see true long irons in any golf bags now, even those owned by the best players in the world.
Their latest offering is the TaylorMade Sim range which comes in two models, the standard Sim UDI and the Sim DHY Driving Hybrid which will appeal to different levels of player and produce different trajectories.
Here we will look at little more closely at the Sim UDI
The TaylorMade Sim UDI has been designed with input from their tour playing staff and as such is more likely to appeal to the better golfers. Whilst it is the smaller headed of the two, it still offers a confidence inspiring look at address and it is obvious that it is driving iron rather than a long iron. It has less offset than the DHY and also a slightly narrower sole and thinner top line enabling a more precise strike.
By using a heavier and denser SpeedFoam, TaylorMade have changed the weight positioning closer to the club face which creates a forward centre of gravity and promotes a lower, more penetrating ball flight. It is a stunning looking golf club with a simple clean look, and the aesthetics match up perfectly with the Sim golf drivers and Sim golf irons.
The stock shaft in the Sim UDI has a slightly stiffer tip section which will aid in keeping unwanted spin off the ball and again helps with producing an overall flatter flight. It benefits from a C300 forged face which is the same construction to be found in the excellent Sim golf fairway wood and Sim golf hybrid range. It is a huge improvement on the cast construction of the GAP-R predecessor and both looks and performance are significantly better.
The shafts are shorter in length than previous models as well, making them more in line with their P series of clubs like the P790 irons. This makes the transition from a golfer's normal iron into the driving irons a much smoother process.
TaylorMade hit the jackpot with their Sim range of golf clubs and have carried that through with this stunning entry into the golf driving iron category. If you are looking for a go to teeing off club for tight holes, that will still get you far down the fairway then this could well the perfect choice for you.
FEATURES AT A GLANCE
Produces piercing trajectory – perfect for stingers.

Inverted Cone Technology creates an extensive sweet spot ensuring fast ball speeds across the face

Input from TaylorMade tour players to create the look better players love

Available in 2 iron (18 degrees) and 3 iron (20 degrees)
Specification

Shafts

Custom Fit
At Scottsdale Golf, we like to pride ourselves on offering golfers from all across the world the biggest selection of custom fit options in their new golf equipment.

Standard Options
We offer the standard options from each manufacturer, with the standard specification set-up.

Custom Fit
New golf clubs can very easily be built to suit your individual game. Simply choose your options from the drop-down menus on this product page and the manufacturer will build the golf clubs for you to the exact specification.

What can be changed on my new clubs?
On most golf clubs, you can change the following things:
- Loft
- Lie
- Length
- Shaft
- Shaft Flex
- Shaft Weight
- Grip
- Grip Size

What does Custom Fitting cost?
In many cases, there is no charge. Some manufacturers charge an upcharge for certain shafts or grips but there are many options that don't cost a penny more than the standard set.

Do Custom Fit sets take longer to be delivered?
Yes. As the golf clubs will be built by the manufacturer specifically for you, they may take up to 10-14 working days to be delivered. As soon as we receive them, we will send them on a next day delivery service and email you to let you know they are on the way.

Is there anyone that can help me?
Of course. If you need any advice on custom fit options, please call or email our Golf Professionals. We have people here who are trained in exactly this area so they can talk you through a different shaft of grip. Whatever you need, we are here to help. You can reach us on 0161 969 4644 or at pro@scottsdalegolf.co.uk.