FootJoy Contour Fit Golf Shoes
#54153 White/Black
Product code: 54153 MPN: 54153
£120.00 Saving £45.05£74.95
Earn 187 loyalty points worth £1.87 when you buy this
Product Highlights
Experience ultimate comfort with FootJoy Contour Fit golf shoes for men. The special construction allows for the ultimate in underfoot comfort and flexibility. A modern styling is combined with... Read more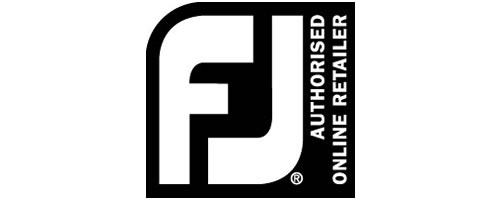 Approved Retailer
Delivery & Returns
Interest Free Finance
From only £6.25/month. Choose Pay by Finance at checkout.
Available on all orders over £250
6, 9 or 12 months Interest Free | 24 or 36 months Low Interest
Zero deposit required and super-simple online application
Available for UK customers only
Price Match Promise
We're constantly monitoring our prices to make sure that we're competitive. We will match any online price from an authorised internet retailer. Items have to be the same model, colour and size and be in stock to qualify.
Price Match Promise
Product Details
Experience ultimate comfort with FootJoy Contour Fit golf shoes for men. The special construction allows for the ultimate in underfoot comfort and flexibility. A modern styling is combined with thick PU fit bed to offer the wearer the perfect blend of cushion flex and fit.

ENHANCED SUPPORT
An achilles pad is strategically placed in the heel to help provide additional comfort and keep the foot secure.

CUSHIONED FIT
The lightweight extra thick fit-bed provides extreme underfoot comfort and heel support. The fit-bed ensures a comfortable underfoot environment by dampening shock while walking.

CONTOUR PLUS LAST
Full rounded toe character, full across forefoot, standard instep and heel. The last bottom has been contoured to closely match the shape of the foot.

FTF 3.0 MIDSOLE
Fine Tuned Foam 3.0, our softest and lightest compound, provides underfoot comfort and soft cushioning without compromising lateral support and stability.

GREEN-FRIENDLY TRACTION
The Dynaflex outsole provides lightweight stability and performance. Low profile Pulsar cleats by Softspikes provide stability and support from the moment you step foot onto the course.

WATERPROOF
This soft, full grain waterproof leather vamp and performance synthetic material in the saddle and quarter offers outstanding waterproof comfort, breathability, and durability. FootJoy warrants that this golf shoe will be 100% waterproof in normal use for one year (EU Warranty).