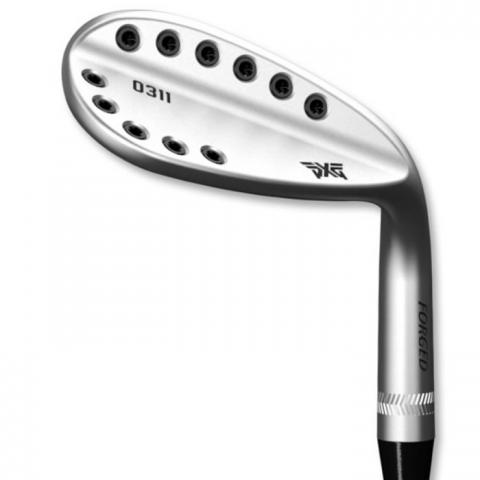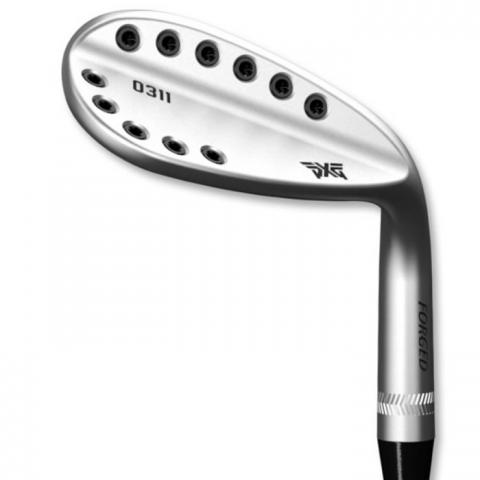 PXG 0311 Golf Wedge Chrome
Mens / Right or Left Handed
Product code: 356000
£375.00
Earn 938 loyalty points worth £9.38 when you buy this
In stock and will ship in 31 days
Product Highlights
PXG 0311 wedges offer the versatility to play all the short shots needed to produce consistently low scores. The grooves have been designed to yield the maximum amount of spin on shorter shots... Read more
Approved Retailer
Delivery & Returns
Interest Free Finance
From only £31.25/month. Choose Pay by Finance at checkout.
Available on all orders over £250
6, 9 or 12 months Interest Free | 24 or 36 months Low Interest
Zero deposit required and super-simple online application
Available for UK customers only
Price Match Promise
We're constantly monitoring our prices to make sure that we're competitive. We will match any online price from an authorised internet retailer. Items have to be the same model, colour and size and be in stock to qualify.
Price Match Promise
Product Details
PXG 0311 wedges offer the versatility to play all the short shots needed to produce consistently low scores. The grooves have been designed to yield the maximum amount of spin on shorter shots near the green while optimizing spin on longer shots from the fairway. High-density tungsten alloy weights — which create the wedge's signature look — are positioned around the perimeter for unmatched feel and superior wedge play.
Technology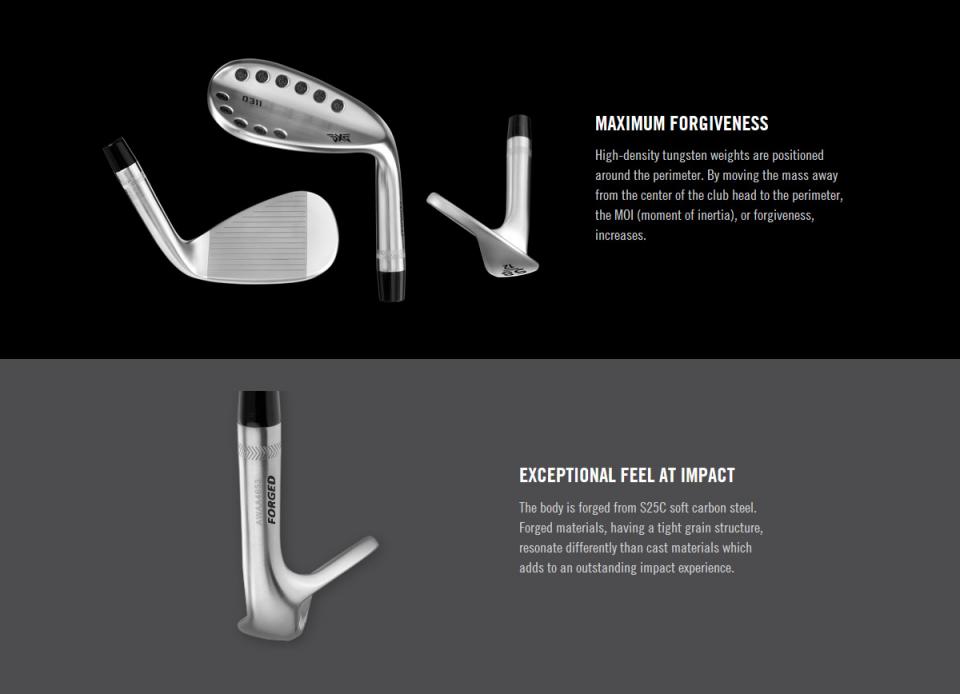 Features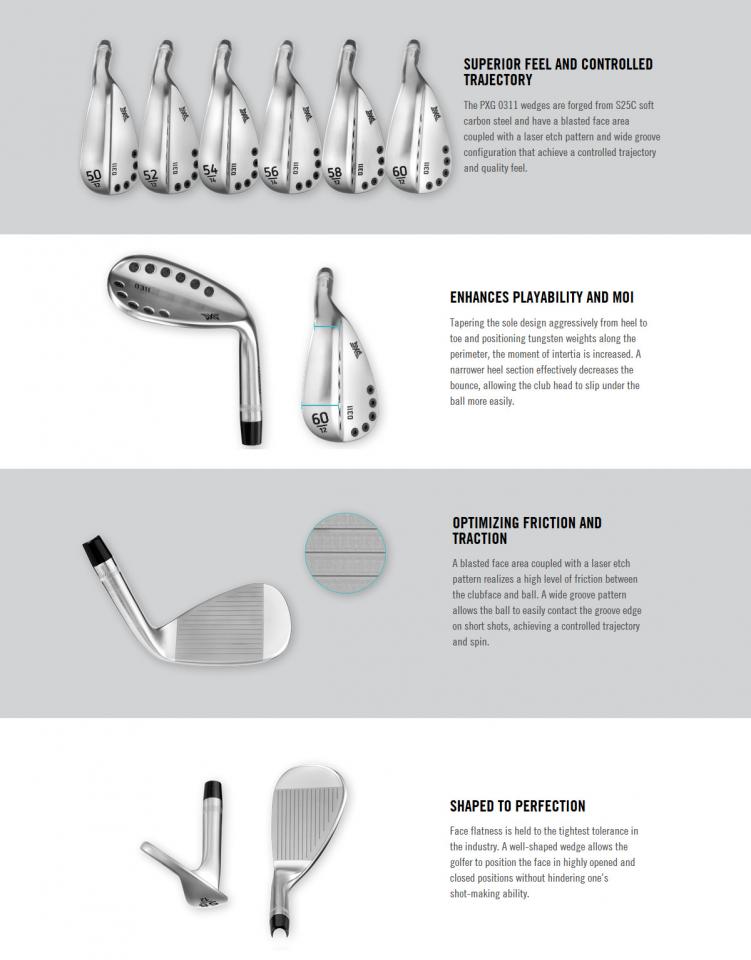 Custom Fit
At Scottsdale Golf, we like to pride ourselves on offering golfers from all across the world the biggest selection of custom fit options in their new golf equipment.

Standard Options
We offer the standard options from each manufacturer, with the standard specification set-up.

Custom Fit
New golf clubs can very easily be built to suit your individual game. Simply choose your options from the drop-down menus on this product page and the manufacturer will build the golf clubs for you to the exact specification.

What can be changed on my new clubs?
On most golf clubs, you can change the following things:
- Loft
- Lie
- Length
- Shaft
- Shaft Flex
- Shaft Weight
- Grip
- Grip Size

What does Custom Fitting cost?
In many cases, there is no charge. Some manufacturers charge an upcharge for certain shafts or grips but there are many options that don't cost a penny more than the standard set.

Do Custom Fit sets take longer to be delivered?
Yes. As the golf clubs will be built by the manufacturer specifically for you, they may take up to 10-14 working days to be delivered. As soon as we receive them, we will send them on a next day delivery service and email you to let you know they are on the way.

Is there anyone that can help me?
Of course. If you need any advice on custom fit options, please call or email our Golf Professionals. We have people here who are trained in exactly this area so they can talk you through a different shaft of grip. Whatever you need, we are here to help. You can reach us on 0161 969 4644 or at pro@scottsdalegolf.co.uk.
Specification